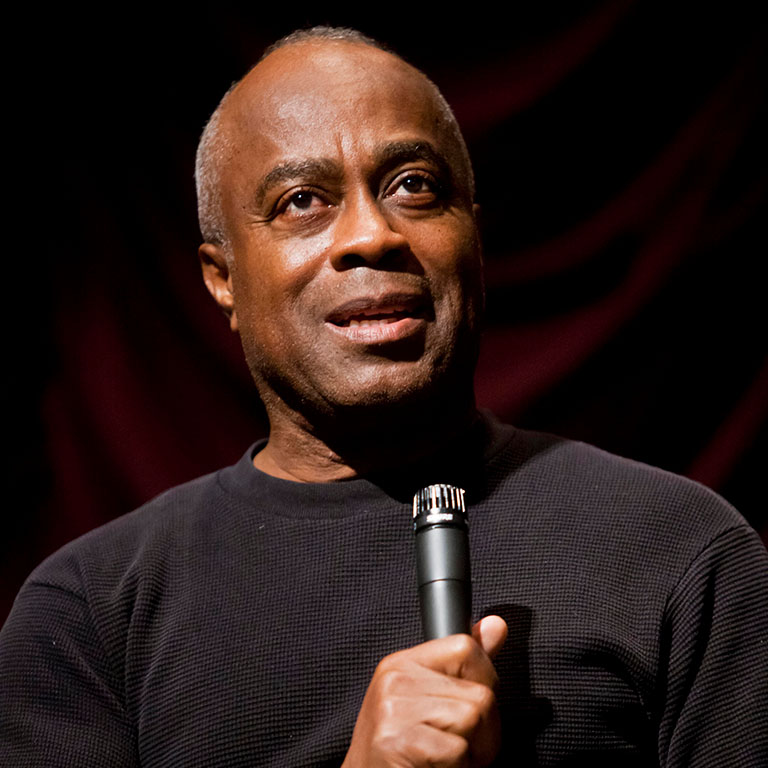 Charles Burnett
Considered one of film's great poets, Charles Burnett was born in Mississippi and grew up in Watts, a community that strongly influenced the films throughout his career. He received an MFA from UCLA's School of Theater, Film, and Television, where his thesis film project Killer of Sheep would later become his first feature film.
Influenced by Italian neo-realism, the film examines a community of African-Americans in Los Angeles as they move through their day-to-day lives full of hardship and joy, always remaining optimistic. It won the prestigious prize at the 1981 Berlin International Film Festival as well as the top prize at the American Film Festival, now the Sundance Film Festival. Killer of Sheep was declared a national treasure by the Library of Congress and among the first 50 films placed in the National Film Registry for its significance.
Throughout his career, Burnett has demonstrated an astute sense of the complexity of families in his films. This is seen in My Brother's Wedding (1983) and To Sleep with Anger (1990), which won three Independent Spirit Awards and Burnett the award for best screenplay by the National Society of Film Critics.
His directorial work spans five decades, gracefully maneuvering between shorts, feature films, and television. His television debut was with the Disney Channel in 1996 with Night John, which The New Yorker called "the best American movie of 1996." In 2003, Burnett wrote and directed the documentary Warming by the Devil's Fire, one of seven films in Martin Scorsese's PBS series The Blues.
He has been honored with retrospectives and special awards around the world and has received fellowships from the MacArthur Foundation, Rockefeller Foundation, Guggenheim Foundation, National Endowment for the Arts, and the GP Getty Foundation. Burnett has told critics that he makes films that deal with emotions coming out of real problems. "The best director is a good listener and incorporates ideas from everyone he works with, steering with a steady hand but not rigidly controlling."