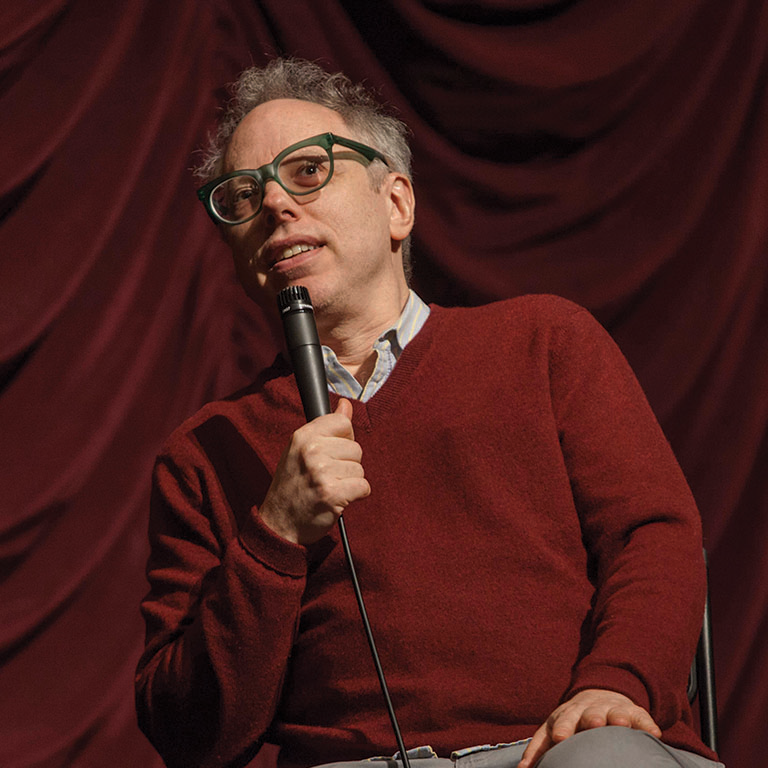 Todd Solondz
Known for his style of dark, thought-provoking, socially conscious satire, New Jersey native Todd Solondz sets many of his films in the Garden State. His work has been critically acclaimed with his debut, Welcome to the Dollhouse, receiving the Grand Jury Prize for best dramatic feature at the Sundance Film Festival, and his follow-up film, Happiness, received the International Federation of Film Critics prize at the Cannes Film Festival.
He continues to be an original voice in American independent cinema. Whether we want to or not, his films persuade us to find empathy for characters that do not seem to deserve it. This is the jarring power of a Todd Solondz film.
IU Cinema's partial retrospective includes Welcome to the Dollhouse (1995), Happiness (1998), Life During Wartime (2009), Dark Horse (2011) and an extended onstage conversation with Solondz. The visit is made possible by the Ove W Jorgensen Foundation and a gift from Jim and Roberta Sherman.