This screening includes
Io sono Tony Scott (I am Tony Scott)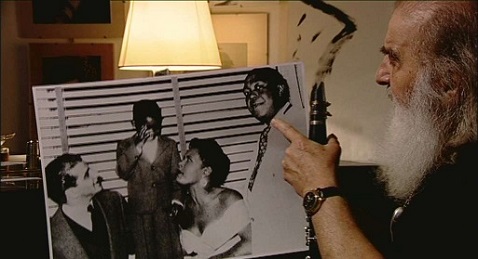 Date and time:

Thurs, April 21, 2016,

From

7–9:08 pm

Runtime:

2 hr 8 min

Cost:

Free, but ticketed
Get tickets
Due to unforeseen circumstances, filmmaker Franco Maresco is unable to attend screenings of his films at Indiana University Cinema this April, as previously scheduled. Though we are disappointed that he will not be in attendance, we are excited to still be able to share his work with our audiences. Producer Rean Mazzone, from Ila Palma–Dream Film, will still be present for question-and-answer sessions after each screening.
The Seventh Annual Film Symposium on New Trends in Modern and Contemporary Italian Cinema with filmmaker Franco Maresco and Producer Rean Mazzone is presented by Indiana University's Department of French and Italian. Support comes from the College of Arts and Sciences, Department of French and Italian, Mary-Margaret Barr Koon Fund, Olga Ragusa Fund for the Study of Modern Italian Literature and Culture, College Arts and Humanities Institute, IU Bloomington Provost Lauren Robel, and IU Cinema. All films are Italian language with English subtitles. Special thanks to Rean Mazzone and Ila Palma–Dream Film for supplying all films.
FRANCO MARESCO
Italian filmmaker Franco Maresco is perhaps best known for creating films with cinematographer Daniele Ciprì, with whom Maresco began working in 1986. In the late '80s and early '90s, the duo became known and appreciated for their works for Italian national television. In 1995, Maresco made his first film with Ciprì, Lo zio di Brooklyn (The Uncle from Brooklyn), followed by Totò che vise due volte (Totò Who Lived Twice), which became true cinematic events for their new style of filmmaking and for opening a window to a world apart, a world neglected and forgotten, a world that can be understood only as a response to the idea of "post"—post-modern, post-atomic, post-historical, but also meta-historical. Maresco's cinema shows the baseness, the imperfection, the incompleteness of humanity and its degradation. His vision creates a new aesthetic of ugliness, which, like a phoenix, rises from the ashes of a burned civilization. Maresco proposes an alternative vision to the imaginary future created by technology by showing a world consumed and burned-out. His films are set in an environment surrounded by ruins, rubbles of the post industrial age. He shows humanity that has lost the ideals of the Renaissance man.
Series: New Trends in Modern and Contemporary Italian Cinema