This screening includes
IU Cinema is closed through July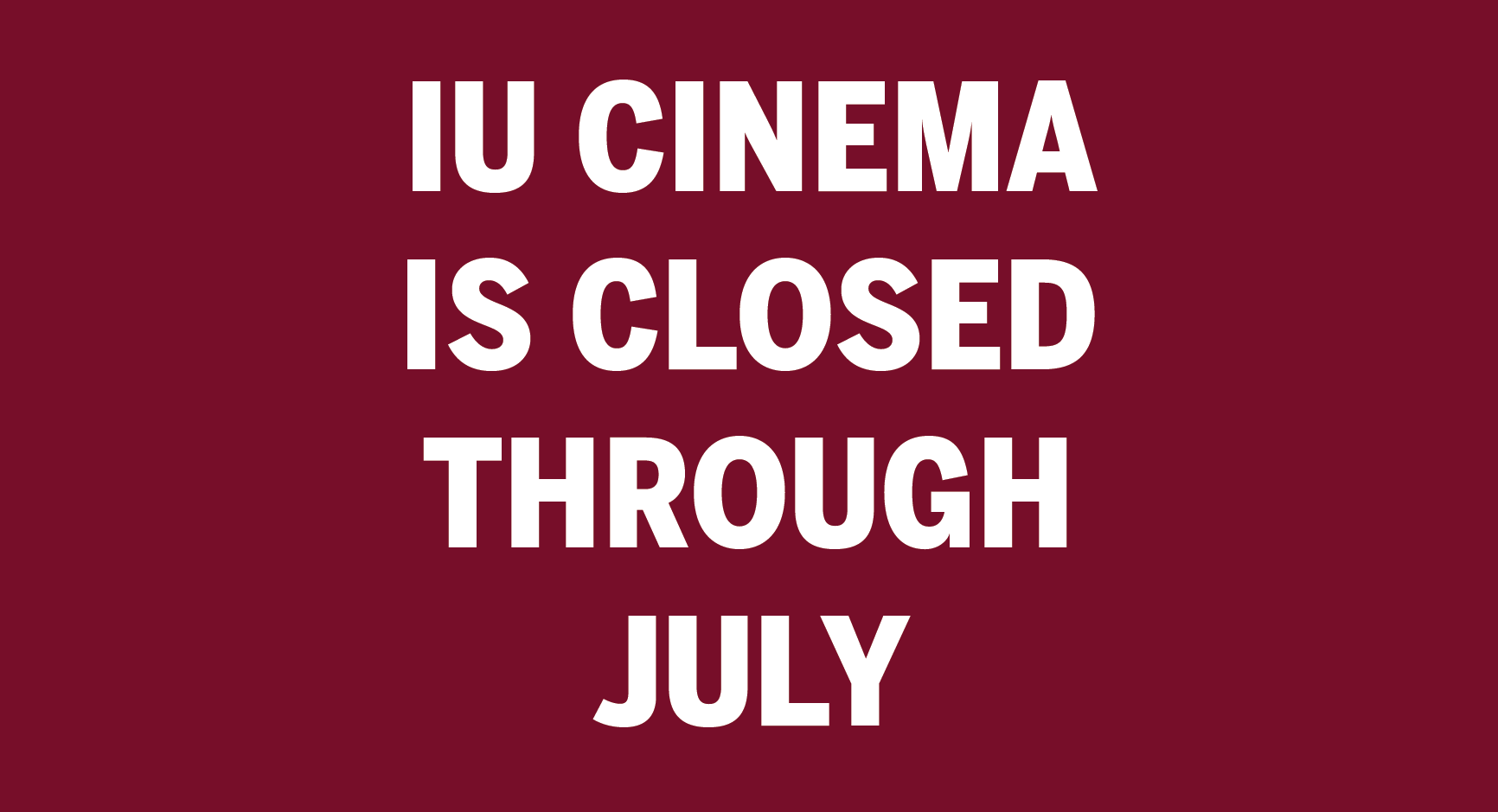 Date and time:

Fri, July 31, 2020,

From

10–10:00 pm

Cost:

No price
Get tickets
IU Cinema will remain closed for public events through July.
UPDATED: June 3, 2020, 2:07 pm EST
At this time, we are only planning virtual screenings for our fall 2020 season. There are so many unanswered questions—on a global, national, and local scale—for us to feel confident in planning for in-person events at this moment. We will re-evaluate our ability to have in-person events closer to the fall semester, likely in mid-July and repeatedly throughout the semester.
In light of the continued community spread of COVID-19 across the U.S. and around the world, Indiana University has adjusted its academic calendar for 2020–21. This page contains information and links specific to students, faculty and staff at IU Bloomington.
We encourage you to stay up-to-date with information from Indiana University. With the leadership of our Public Safety and Institutional Assurance team, Indiana University is closely monitoring the evolving situation with the novel coronavirus (COVID-19).
Now and until the COVID-19 situation abates, we will continue to implement best practices in terms of operations and prevention as suggested by the Center for Disease Control (CDC), Indiana University, and other credible government and health authorities.
If you have more specific questions for IU Cinema, please see our website, email us, follow us on social media, or call 812-856-CINE.
Series: Additional Films and Guests