World premiere
This screening includes
Double Exposure 2022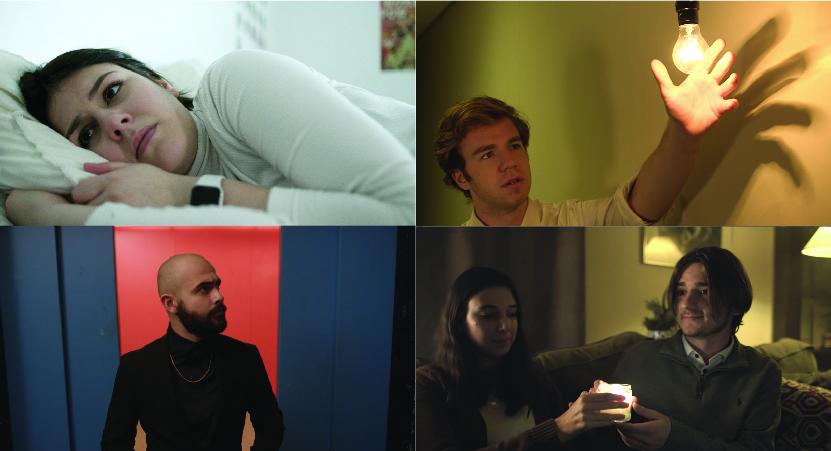 Date and time:

Sat, April 2, 2022,

From

7–8:00 pm

Runtime:

1 hr

Cost:

Free, but ticketed
Get tickets
Please note:
Due to our limited screening schedule and currently reduced seating capacity, we strongly encourage patrons to buy tickets online in advance to avoid getting sold out.
No standby or late seating.
Experience world premieres of new short films with original scores, the result of the magic which happens when pairing film-production students with student composers and sound designers who collaborate on the creation of a new film. Presenting original student work, Double Exposure is an innovative and collaborative program made possible through a partnership which brings together the Indiana University Student Composers Association, The Media School, Jacobs School of Music's Music Scoring for Visual Media program, Audio Engineering and Sound Production, and IU Cinema.
With special thanks to:  Susanne Schwibs, Larry Groupé, Chandler Bridges Jr, Steven Thomas, CJ Barrow, Sy Anderson, Graeme Culpepper, Konrad Strauss, IU Percussion Department, Jeremy Allen, Norbert Herber, Walt Gantz, Ansley Valentine, plus Alicia Kozma, Brittany D. Friesner, Elena Grassia, Seth Mutchler, Jessica Davis Tagg, Michaela Owens, and Kyle Calvert of the IU Cinema.
Series: Double Exposure