World premiere
This screening includes
The Strong Man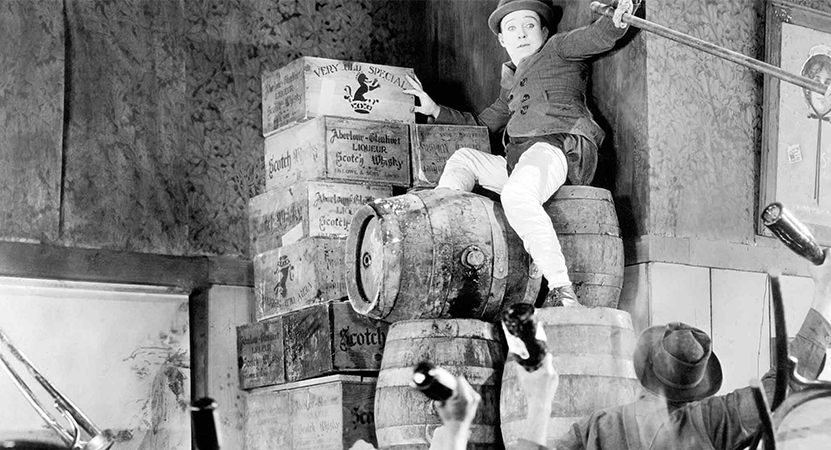 Date and time:

Sat, Feb 16, 2019,

From

7–8:15 pm

Runtime:

1 hr 15 min

Cost:

$8
World Premiere/Silent film with live music/Jon Vickers Scoring Award
The 2019 Jon Vickers Film Scoring Award was presented to John William Griffith II in May 2017 as a commission to create an orchestral score for Frank Capra's 1926 film The Strong Man. This annual award is endowed by a gift from former IU trustee the Honorable P.A. Mack Jr. through a juried competition, awarding a commission each year to a student from the Jacobs School of Music. This premiere presentation includes IU students in the roles of composer, conductor, musicians, audio technicians, projectionist, house managers, and ushers.
John William Griffith II
John William Griffith II is a young composer and pianist from South Bend, Ind. He began composition studies with Jorge Muñiz in 2014 at Indiana University South Bend. and has also studied with Don Freund, Sven-David Sandström, and Carrie Magin. Griffith has attended Interlochen Arts Camp and the Boston University Tanglewood Institute, and he will attend the European American Musical Alliance in Paris in 2019. his works have been performed by various ensembles, including the Vancouver Chamber Singers; the South Bend Youth Symphony Orchestra; Ensemble CONCEPT/21 at IUSB; the Catalan Association of Composers in Oviedo, Spain; the South Bend Chamber Singers; and the World Youth Symphony Orchestra at Interlochen. Griffith currently studies at the Jacobs School of Music with Claude Baker and Larry Groupé. he is a member of NOTUS, IU's contemporary vocal ensemble directed by Dominick DiOrio, as well as a student conductor for the Hoosier Pops Orchestra. His piano teachers have included John Blacklow, Michael Coonrod, Robert Satterlee, Anthony Beer, and Kathleen Keasey. Griffith has performed in masterclasses with renowned pianists, including Alexander Toradze, John Perry, and Leon Bates. Additionally, he studies Italian at IU's College of Arts and Sciences.
Series: Jon Vickers Scoring Award