Sold out
This screening includes
WALL-E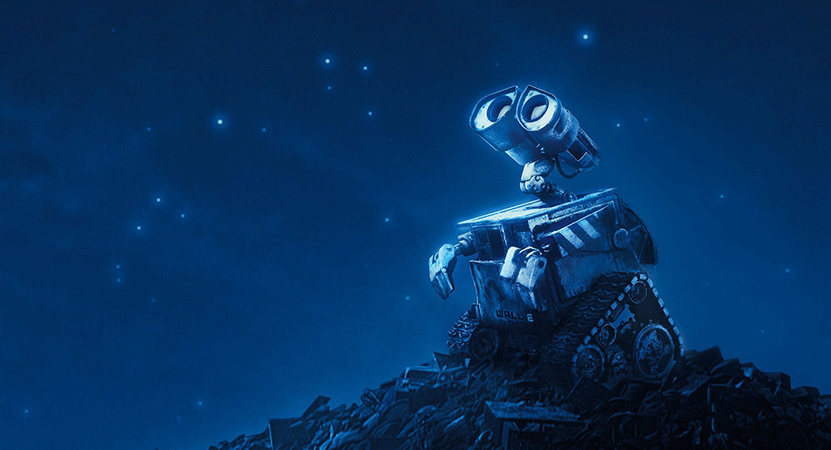 Date and time:

Thurs, Sept 16, 2021,

From

8–9:38 pm

Runtime:

1 hr 38 min

Cost:

Free, but ticketed
Get tickets
All tickets have been distributed for this event. There will be no standby line for this sold-out screening.
IMPORTANT: This event takes place at Memorial Stadium, not in IU Cinema.
Important notes for this screening:
Masks or face coverings are not required due to the outdoor nature of the event, but patrons are encouraged to use their best judgement in wearing personal protective equipment.
There is a limited number of tickets available. Please only secure a ticket if you are certain you can attend.
The screening will take place in Memorial Stadium with blanket seating on the field. Stadium seating is also available as an alternative. Patrons should bring their own blankets. No chairs, food, or drink will be permitted.
Entrance will be available at the east gates of Memorial Stadium.
Parking will be available in the Orange Lot (through Gate 4 off 17th street) of Memorial Stadium.
All ticketing for this event will be mobile. Please remember to load your ticket to your mobile device prior to arrival.
No rain dates will be scheduled for any outdoor events.
This screening is supported by the Myerson Family Fund and Themester 2021: Resilience.
Themester 2021: Resilience
This fall, the College of Arts and Sciences' Themester explores the theme of "resilience." Impacted by existential challenges such as the current global pandemic, climate change, and increasingly intense and more frequent natural disasters, the foundations of human and ecological communities are vulnerable. How can humans and other species survive and thrive? This Themester 2021 engages in a discussion of these disturbances and the responses to them. This partnership is supported through IU Cinema's Creative Collaborations program.
Curated by the Themester: Resilience faculty and student committee in the College of Arts and Sciences, with support from IU Cinema. The screening is sponsored by the College of Arts and Sciences and IU Cinema.
Series: CINEkids International Children's Film Series, IU Cinema Under the Stars, Themester