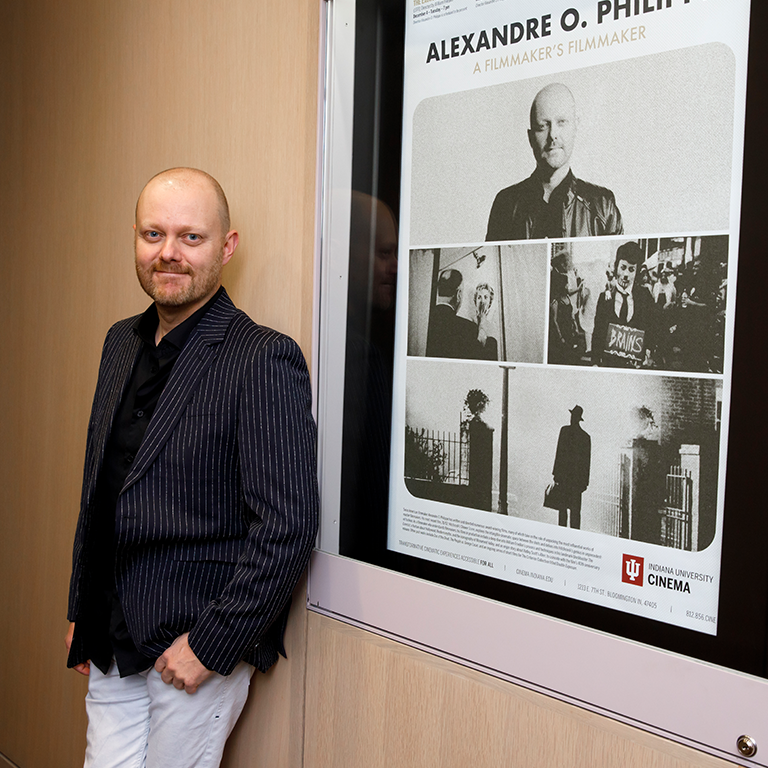 Alexandre O. Philippe
Swiss American filmmaker Alexandre O. Philippe has written and directed numerous award-winning films and documentaries, many of which take on the role of unpacking the most influential works of master filmmakers. His most recent film, 78/52: Hitchcock's Shower Scene, is a documentary about Alfred Hitchcock's iconic shower scene from Psycho. The film premiered at the Sundance Film Festival and screened extensively at festivals before its release by IFC Films. The documentary explores the intangible cinematic space between the shots and delves into Hitchcock's genius in unprecedented fashion. It is the first feature-length investigation into the art, craft, and influence of a single extraordinary scene.
78/52 sealed Philippe's reputation as a filmmaker who understands filmmakers, setting the stage for a number of films in production, which include a deep dive into William Friedkin's process and techniques in his landmark blockbuster The Exorcist; a feature about Hollywood, Western myths, and the iconography of Monument Valley; and an origin story about Ridley Scott's Alien, to coincide with the film's 40th anniversary release.
Philippe holds a master's degree in dramatic writing from New York University's Tisch School of the Arts and is creative director at Exhibit A Pictures. Other past works include Doc of the Dead, The People vs. George Lucas, and an ongoing series of short films for The Criterion Collection titled Double Exposure. Over the years, he has conducted numerous film analyses and writing seminars at schools, universities, film festivals, and museums around the world, featuring in-depth deconstructions of classic and contemporary films. Philippe has also served on several film-festival juries, including the Edinburgh International Film Festival, Rome Film Festival, and New Zealand Film Awards.