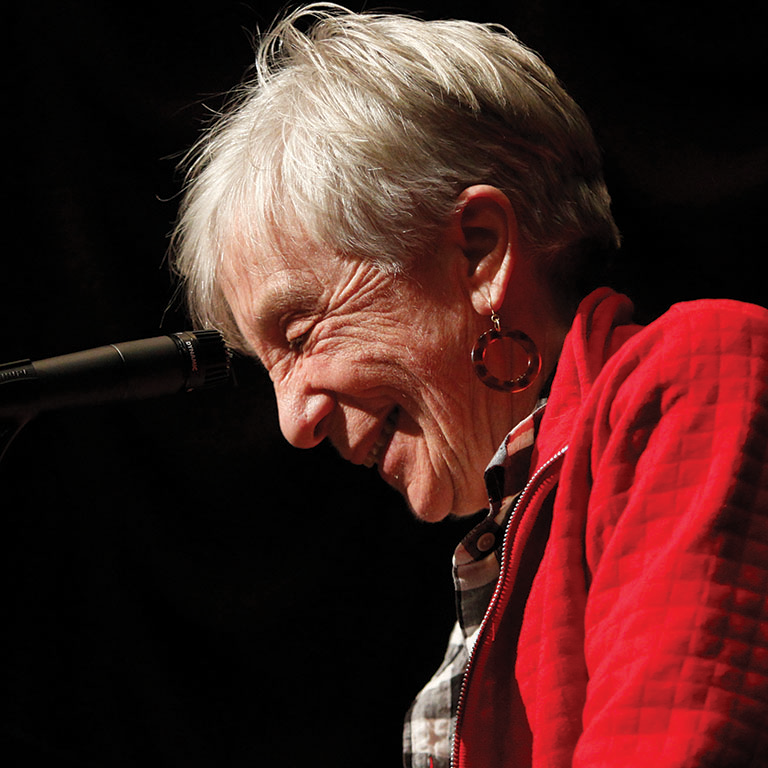 Jill Godmilow
As a producer/director, Jill Godmilow has earned a substantial reputation during more than four decades of film and video making. Considered one of the primary theoreticians/practitioners in the American non-fiction genre, she has been interviewed in American Film, Afterimage, In These Times, The Independent, History and Theory, Text Performance Quarterly and featured in international festivals since 1973.
Her nonfiction films include What Farocki Taught, Far from Poland, Antonia: A Portrait of a Woman, The Popovich Brothers of south Chicago, Scum Manifesto, and Roy Cohn/Jack Smith, the story of Cohn, a closeted, right-wing lawyer, and Smith, an underground filmmaker. The two have nothing in common but their sexual orientation and deaths from AIDS in the 1980s. In this film, they are portrayed by a single actor.
Godmilow's dramatic feature film Waiting for the Moon won first prize at Sundance Film Festival in 1987. She was the recipient of a Guggenheim Fellowship and two Rockefeller Foundation Fellowships.
She asks of her artist friends what she asks of her students: "Question everything. Read everything. Risk everything. Fight for your vision even if I just told you it's a lousy idea. Make a fool of yourself. . . . Be playful. Be subversive. Be soulful: in fact, don't even try to make a work of art if your soul's not on the line. Theorize it, write it, but for God's sake make it, already. Then pick it apart, preferably over a good meal with good friends, and start all over."
Her visit includes screenings of two films and a Jorgensen Guest Filmmaker Lecture titled What's Wrong with the Liberal Documentary?