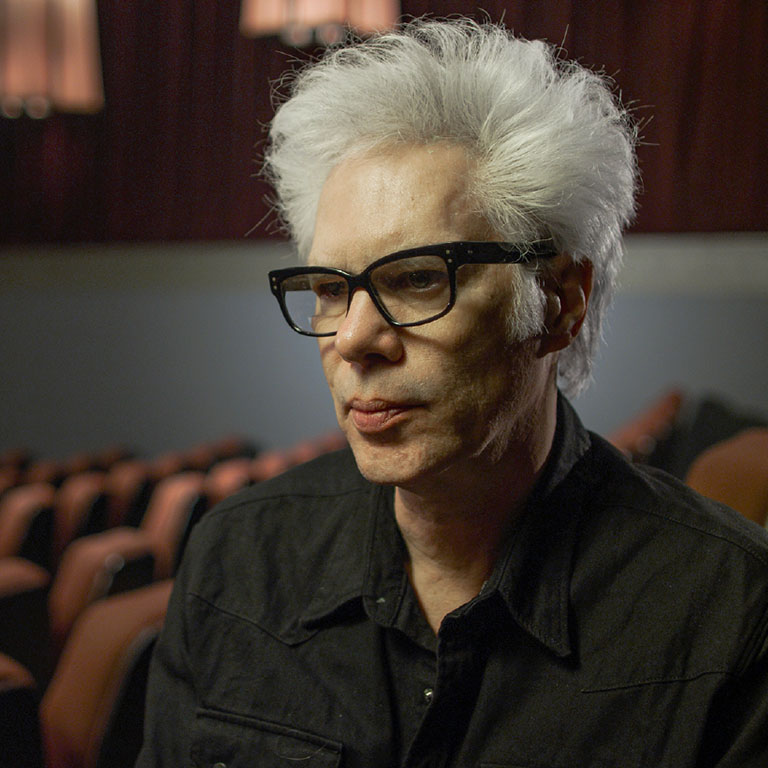 Jim Jarmusch
The East Village of the late 1970s gave enigmatic artist—writer, director, poet, composer, musician—Jim Jarmusch the freedom to try anything. Originally set on being a poet, the Downtown scene tempted him into dabbling in multiple art forms, including music and eventually film. After receiving a bachelor of arts from Columbia University and a year in Paris soaking up films and culture, he enrolled in NYU's Tisch School of the Arts graduate film program, where he met many future collaborators and launched his debut feature, Permanent Vacation.
Jarmusch's 15 feature films create an oeuvre with distinct characteristics and style, which include deadpan and dark humor; a sometimes-striving-for-real-time pacing; drifters and loners; pop-culture-infused mise en scène; an outsider's point of view; and a focus on the beauty and mystery of life's little details. Each film also leaves room for poetry, whether explicit or part of his cinematic language. Despite these trademarks and his ability to remain fiercely independent—writing and directing all of his films and always retaining final cut—he dismisses the term auteur.
Jarmusch is also a serious musician, having composed music for his own films and released albums and EPs with Dutch composer Jozef van Wissem and the band SQÜRL, featuring Carter Logan. Music offers him an "immediate form of communicating and interacting." His love for music flows directly into his film work, with musician friends in prominent roles and in the rhythm and tempo of his films, bathed in arresting soundtracks.