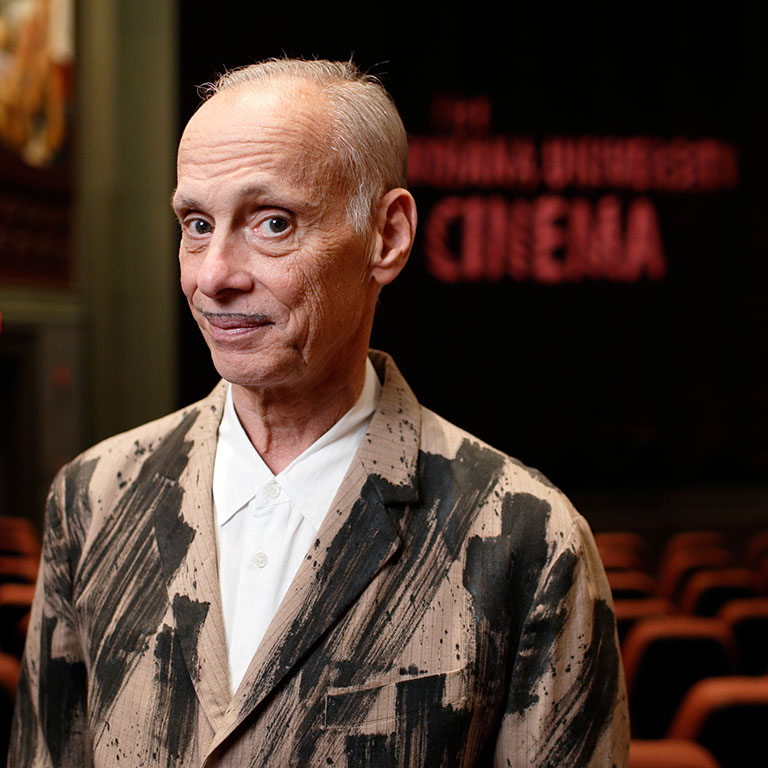 John Waters
Legendary auteur of trash and charm, John Waters was born in Baltimore in 1946 and drawn to movies at an early age—particularly exploitation films that enticed audiences with lurid ad campaigns highlighting sex, drugs, and violence. As a Baltimore teenager, he began making 8mm underground movies influenced by the likes of Jean-Luc Godard, Walt Disney, Andy Warhol, Russ Meyer, and Ingmar Bergman, and, in 1972, Waters created what would become the most notorious film of 1970s American independent cinema—Pink Flamingos—making him a cult celebrity.
With the success of the big-budget Hairspray in 1988, Waters went from "hon" to Hollywood, but he has never lost his fondness for pushing boundaries and skirting the edges of acceptable behavior. Maintaining his independent cinema ethos, he continues to charm, challenge, and dare audiences with his audacious vision. Commenting on the long-lasting popularity of Pink Flamingos after its 25th anniversary re-release, Waters proudly boasted, "it's hard to offend three generations, but it looks like I've succeeded."
In September 2014, the Film Society of Lincoln Center honored John Waters' half a century of filmmaking with a 10-day celebration entitled "Fifty Years of John Waters: How Much Can You Take?" featuring a complete retrospective of his film work.
In addition to writing and directing feature films, Waters is the author of seven books—including Role Models and Carsick, both of which landed on the New York Times and the Los Angeles Times bestseller lists—as well as a photographer, whose work has been shown in galleries all over the world, including the New Museum of Contemporary Art, the Fotomuseum Winterthur, and The Andy Warhol Museum.