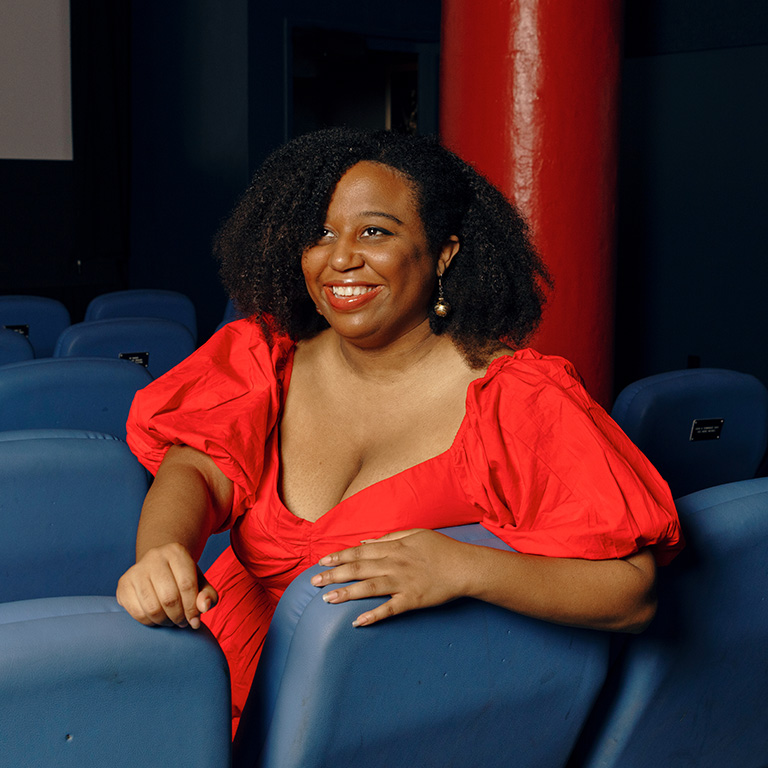 Maya Cade
Maya Cade is a true force to be reckoned with in the contemporary film world. A scholar-in-residence at the Library of Congress and the founder of the Black Film Archive—a register of Black films from 1915 to 1979 that are available to stream online—she has presented on Black film worldwide and was previously the Fall 2021 research fellow at IU's Black Film Center & Archive.
Cade has been awarded special distinctions by the New York Film Critics Circle and the National Society of Film Critics for the Black Film Archive and her work has been featured in The New York Times, The Los Angeles Times, NPR, The Paris Review, and Vulture, among other publications. In addition to her programming for IU Cinema, Cade previously curated Juneteenth programming for Apple TV this year and will go on to program a series of screenings for the Academy Museum of Motion Pictures that will begin in February 2023.
A commemorative booklet of Maya Cade's visit and her series, including a transcription of her Jorgensen program, can be found here.