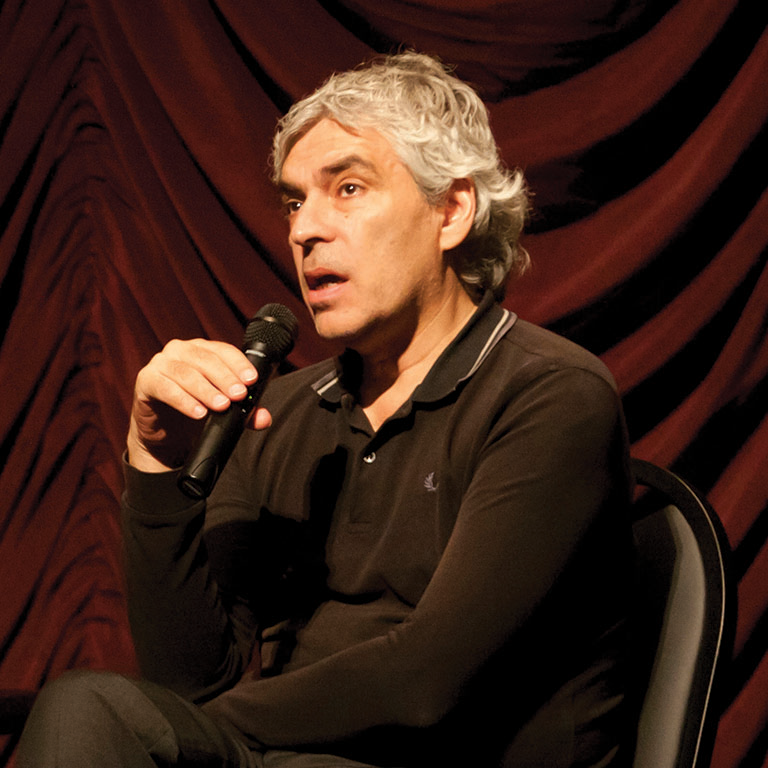 Pedro Costa
Born in Lisbon in December 1959, Pedro Costa began studying film with António Reis at the Lisbon Film School. He later worked as an assistant-director for João Botelho and João César Monteiro, making his first film The Blood (O Sangue), which premiered at the Venice Film Festival in 1989.
Costa's films have influenced a generation of world filmmakers whose work blurs the border between documentary and narrative film. With his slum trilogy, Letters from Fontainhas, Costa revolutionized independent cinema, proving that visually appealing, epic films could be made with a minimal crew and budget. Retrospectives of his work have been screened at the Tate Modern in London and the Harvard Film Archive, and the Criterion Collection has named him "one of the most important artists on the international film scene today."
The retrospective includes the films Down to Earth (1984); Ossos (1997); his complete shorts from 2001-2007; Colossal Youth (2007); The Blood (1989); In Vanda's Room (2000); Ne Change Rien (2009); and Where Does Your Hidden Smile Lie? (2001).
"Pedro Costa is one of the rare filmmakers who re-invents how we think about cinema -- not just his own cinema, but everyone else's," said Chicago film critic Jonathan Rosenbaum, who will introduce Costa and one of his films at IU Cinema.
The visit is made possible with support from the Ove W. Jorgensen Foundation, as well as College Arts and Humanities Institute, Office of the Vice President for International Affairs, Black Film Center/Archive, Department of Spanish and Portuguese, African Studies Program, West European Studies, Department of Communication and Culture International Studies Program and IU Cinema.