This screening includes
Full 2014 Conference Schedule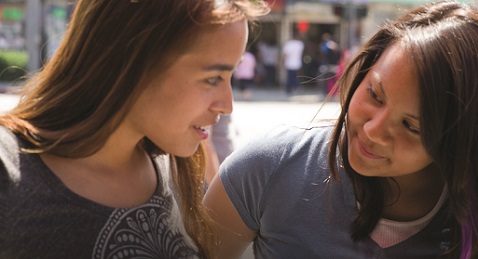 Date and time:

Thurs, April 3, 2014,

From

12–12:00 pm

Cost:
Get tickets
About Full 2014 Conference Schedule
Genres:
Thursday, April 3
6:00 pm
Keynote Lecture by Chon Noriega, UCLA -
Destroying Cinema: Raphael Montañez Ortiz and
the Transnational Imaginary
7:00 pm
Go For Sisters
(2013, John Sayles)
10:00 pm
La Lucha de Ana
(2012, Bladimir Abud)
Friday, April 4 9:00 am The Salinas Project (2014, Carolyn Brown)
Followed by Q&A with Carolyn Brown
10:15 am Prejudice and Pride (2013, John Valadez)
Followed by a Q&A with John Valadez
1:00 pm Documentaries (Josh Malitsky, moderator. José Toledo,
Jeff Gould, Jennifer Boles, John Valadez, Carolyn Brown)
Unfreedom: Latino Immigrants in a Midwestern Town
(2014, José Toledo)
Prohibido Prohibir: A Film in Search of Sergio García
(2014, Jennifer Boles)
Port Triumph (2014, Jeff Gould)
3:00 pm Jorgensen Guest Filmmaker Lecture:
Edward James Olmos in conversation with Chon Noriega
6:30 pm Mosquita y Mari (2012, Aurora Guerrero)
9:30 pm In the Time of the Butterflies (2001, Mariano Barroso)
Saturday, April 5 9:30 am Migrations within. Dominican Filmmaking and
Denationalization (Andrés Guzmán, moderator. Jerry Carlson,
Israel Cárdenas, Laura Amelia Guzmán)
10:30 am Dominican Shorts (curated by Tanya Valette)
1:30 pm Latina/o literature on the big screen
(Jonathan Risner, moderator; Fernando Valerio-Holguín,
Gabriel Meléndez, Sonia Fritz)
4:30 pm Jean Gentil (2010, Laura Amelia Guzmán and Israel Cárdenas)
Followed by a Q&A with the directors
7:00 pm América (2011, Sonia Fritz) Followed by a Q&A with Sonia Fritz
9:30 pm Bless Me, Última (2013, Carl Franklin)

Event sponsors include Latino Studies Program, Office of the Vice President for Diversity, Equity, and Multicultural Affairs (DEMA), College of Arts and Sciences' Ostrom Grants Program, College Arts & Humanities Institute (CAHI), La Casa – IU Latino Cultural Center, Department of Spanish & Portuguese, Department of American Studies, Center for Latin American & Caribbean Studies, Black Film Center/Archive, Department of Communication & Culture, Department of History, and IU Cinema.