This screening includes
Viaggio segreto (Secret Journey)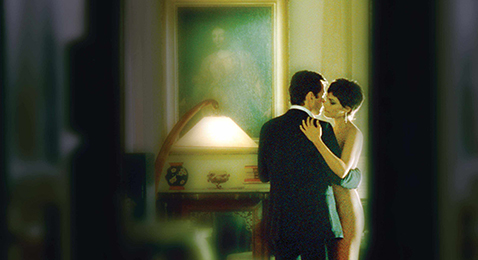 Date and time:

Thurs, April 20, 2017,

From

7–8:47 pm

Runtime:

1 hr 47 min

Cost:

Free, but ticketed.
Get tickets
The Eighth Annual Film Symposium on New Trends in Modern and Contemporary Italian Cinema featuring the work of filmmaker Roberto Andò is presented by Indiana University's Department of French and Italian. This series is sponsored by the College of Arts and Sciences, Department of French and Italian, Mary-Margaret Barr Koon Fund, Olga Ragusa Fund for the Study of Modern Italian Literature and Culture, College Arts and Humanities Institute, Provost Lauren Robel, J.D., and IU Cinema.
Roberto Andò
Born in Palermo, Roberto Andò began his career working as an assistant director for Francis Ford Coppola, Federico Fellini, Michael Cimino, and Francesco Rosi, among others. In 1986, he debuted on stage, directing La foresta-radice-labirinto, a puppet theater work based on an Italo Calvino's original story. After making several documentaries, Andò directed his debut feature film in 2000, with Il manoscritto del Principe, produced by Giuseppe Tornatore. His debut novel, Il trono vuoto, won the Campiello prize for best first work. From that novel he wrote and directed the film Viva la libertà, for which he won the David di Donatello and Nastro d'Argento awards for Best Screenplay.
Series: New Trends in Modern and Contemporary Italian Cinema