This screening includes
RBG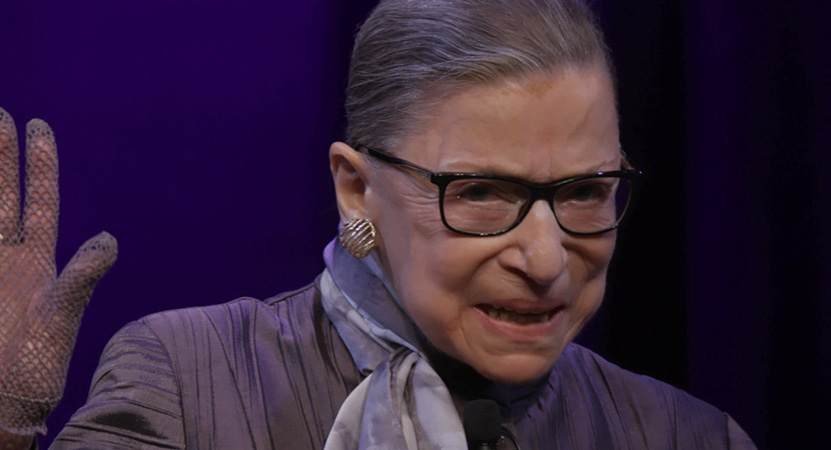 Date and time:

Fri, Sept 25 - Wed, Oct 28
2020,

From

4–5:38 pm

Runtime:

1 hr 38 min

Cost:

Virtual Ticket, streaming
Get Virtual Tickets
$6.99 Virtual Ticket. A percentage of the proceeds will directly support IU Cinema and the ACLU Women's Project, co-founded in 1972 by Justice Ruth Bader Ginsburg.
We're working with our film distribution friends at Magnolia Pictures to bring the documentary RBG to our virtual screening room. May her memory be a revolution.
You will be able to watch the film on the device of your choosing via a link which will be provided after purchasing. You may purchase a virtual ticket beginning September 25. Also included in your purchase is a nearly hour-long interview conducted via Zoom earlier this summer with Betsy West and Julie Cohen, the film's directors. Much gratitude to Magnolia Pictures for re-releasing RBG in theaters and virtual cinemas.
Series: International Art House Series, IU Cinema Virtual Screening Room