World premiere
This screening includes
La galerie des monstres (Gallery of Monsters)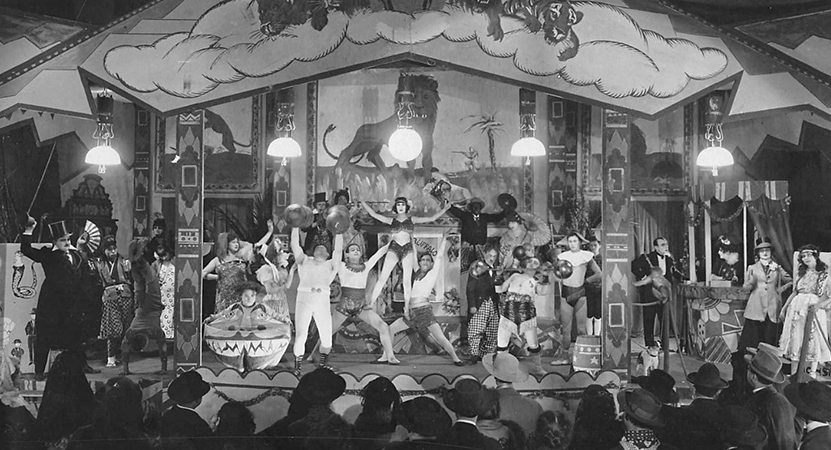 Date and time:

Fri, Oct 18, 2019,

From

7–8:32 pm

Runtime:

1 hr 32 min

Cost:

$8
Silent film with musical accompaniment/World Premiere of a New Musical Score
Alloy Orchestra's score was commissioned by IU Cinema for Indiana University's Bicentennial.
Sound of Silents: Alloy Orchestra
Labeled by the late Roger Ebert as "the best in the world at accompanying silent films," Alloy Orchestra is a three-man musical ensemble that writes new music and performs live accompaniment to classic silent films. Working with an outrageous assemblage of peculiar objects, they thrash and grind soulful music from unlikely sources. For nearly 30 years, Alloy has performed globally at prestigious festivals and venues, including the Musée du Louvre, Telluride Film Festival, and the National Gallery of Art, helping revive great masterpieces of the silent era. These programs are supported by the Myerson Family Fund, Office of the Vice Provost for Research, Jorgensen Guest Filmmaker Series Fund, and the Office of the Bicentennial. Special thanks to Kelly Kish.
Curated by Jon Vickers and Brittany D. Friesner.