This screening includes
Be Natural: The Untold Story of Alice Guy-Blaché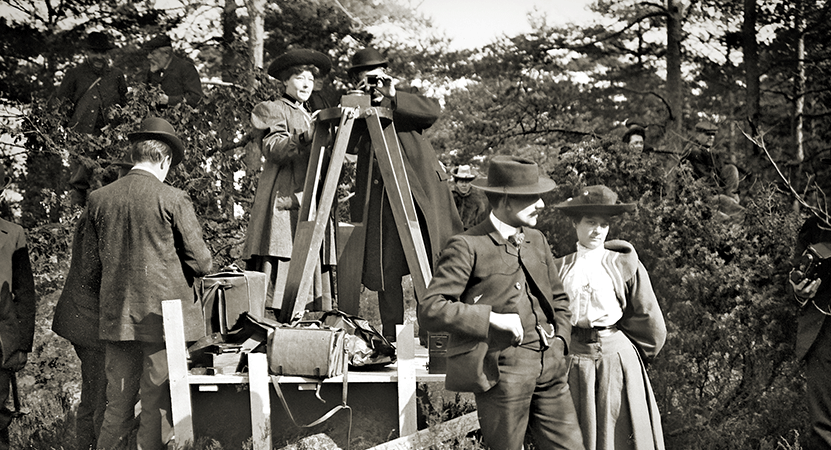 Date and time:

Tues, Sept 3, 2019,

From

7–8:43 pm

Runtime:

1 hr 43 min

Cost:

$4 IUB students, $7 non-students
The documentary film will be followed by two short films directed by Alice Guy Blaché:
The Little Rangers (aka Two Little Rangers) (fragment) (1912), Directed by Alice Guy-Blaché, 11 min
In this compelling fragment, a young girl and her older sister track down an armed bandit. With guns slung around their waists and lassos at the ready, they are every bit the action-adventure heroines—braver, too, than the men at their western outpost. Playing up the women's exploits, Solax advertised the film as "sensational and thrilling." Music composed and performed by IU alumnus Andrew Earle Simpson. Mastered in 4K from 35mm elements preserved by the British Film Institute.
Algie the Miner (1912), Directed by Alice Guy-Blaché, 10 min
In this queer comedy of gender norms, Algie travels west to become a "man," performing all of the rituals of gunslinging and the like, despite his dainty pistol, penchant for lace hankies, and his tendency to kiss other cowboys. In doing so he develops a close relationship with his bunkmate Big Jim, nursing him through illness and ultimately saving his life. Music composed and performed by Liz Magnes Mastered in 2K from a 35mm nitrate print from the AFI/Gil O'Gara Collection, received 1987, preserved by the Library of Congress.
Series: International Art House Series, Running the Screen: Directed by Women