Virtual Event
This screening includes
The I and S of Lives
and
Fucked Like a Star
and
Crow Requiem
and
T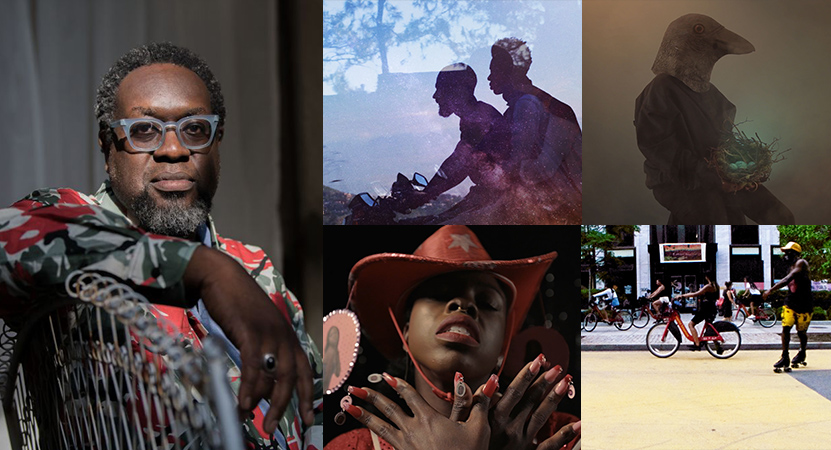 Date and time:

Tues, April 6, 2021,

From

7–7:40 pm

Runtime:

40 min

Cost:

Free, no ticket required
Join us for a virtual film introduction and the Everyday Abstraction: A Film Blackness Collection curated short films program screening with City College of New York Associate Professor Michael Boyce Gillespie.
Michael Boyce Gillespie is the author of Film Blackness: American Cinema and the Idea of Black Film (Duke University Press, 2016); co-editor with Lisa Uddin of Black One Shot, an art criticism series on ASAP/J; and editor of Crisis Harmonies, a music criticism series on ASAP/J. His research and writing focuses on Black visual and expressive culture, film theory, visual historiography, popular music, and contemporary art. His recent work has appeared in Black Light: A Retrospective of International Black Cinema, Flash Art, Unwatchable, Ends of Cinema, ASAP/J, and Film Quarterly. He is Associate Professor of Film at the City College of New York and the Graduate Center, CUNY. Gillespie will give the 2021 James O. Naremore Lecture. His talk, "Trapped in a Legend: Film, Media, and the Art of Blackness," will take place as a virtual event on Wednesday, April 7, at 4 pm, which you can register for through The Media School's website. He has curated this short films program to accompany his lecture.
The films in the Everyday Abstraction: A Film Blackness Collection program will screen in the following order, with more information on each film found further down on this page. All films are unrated and may contain mature or even explicit content.
The I and S of Lives
Fucked Like a Star
Crow Requiem
T
To participate in this virtual event:
Be sure you have downloaded Zoom software to the device you want to use to watch this event.
Register for the April 6 Zoom webinar to receive a link through which you will join the event at the date and time noted.
To watch the film program, you must tune in to the live Zoom event. At the end of the film introduction, a slide will appear with instructions on how to watch the film, which will include a web address as well as a password.
Please note: The film program will not screen via Zoom. You will need to open a web browser, type in the web address, and press enter. The web address must be entered into your web address bar—it will not work if you type into a search engine bar. Once on the film's landing page, you will enter the password where it says "Enter password."
For more information on accessing IU Cinema virtual events, please visit our Virtual Cinema Frequently Asked Questions.
Series: IU Cinema Virtual Screening Room, James Naremore Lecture Series