This screening includes
LIBELED LADY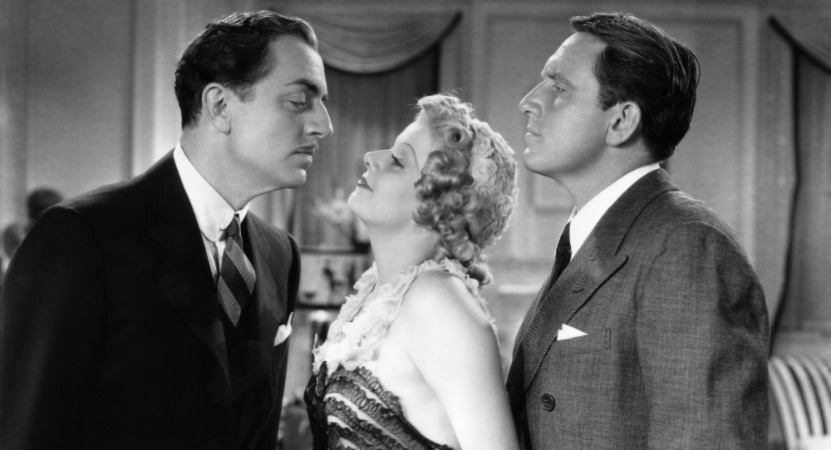 Date and time:

Sat, Oct 15, 2022, 4 pm; $5
Get tickets
Genres:
William Powell, Jean Harlow, Myrna Loy, and Spencer Tracy in a gangbusters, Oscar-nominated screwball comedy.
Fall 2022: Foolish Fellas and Dizzying Dames
This fall's iteration of Saturday Matinee Classics celebrates that most intoxicating and madcap of all cinematic genres: the screwball comedy. Brought to sparkling life by such luminaries as Preston Sturges, Ernst Lubitsch, Billy Wilder, Myrna Loy, Cary Grant, William Powell, Jean Harlow, Claudette Colbert, Gary Cooper, and so many more, the screwball comedy emerged during the Great Depression and thrived until the early 1940s as American audiences hungered for escapism. A heady concoction of unmatched sophistication, feverish situations, witty repartee, and punch-drunk love, screwball comedies look like chic chaos at first glance, but underneath their glimmering surface, they smartly interrogate and mock traditional ideas of gender, sex, social class, morality, and romance with all the exaggeration, eccentricity, and eroticism they can muster.
Featuring plots that lean towards the nonsensical; zany characters; beautifully slapstick shenanigans and fast-paced verbal sparring; cock-eyed depictions of romance—from the meet-cute to the happily-ever-after to the divorce and back again—and fascinating roles for women that allowed them to dominate the screen, the screwball comedy's mischievous soul and Production Code-defying antics make for a moviegoing adventure unlike anything else you'll experience.
Curated by Brittany D. Friesner and Michaela Owens.