5X Series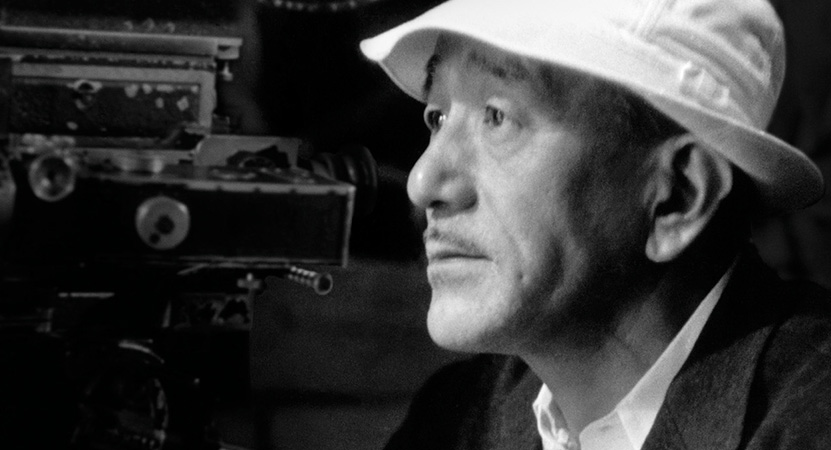 Since opening in January 2011, IU Cinema has hosted dozens of eminent and celebrated filmmakers. But many seminal titans of the moving picture are no longer with us. IU Cinema's 5X series aims at offering a peek into the canon of the celluloid legends who may not be able to join us in person, but whose influence is felt every time our screen lights up.
Spring 2020: 5X Yasujirō Ozu: Transcendental Cinema
A national treasure, Yasujirō Ozu (1903–63) was the first filmmaker elected to the Japanese Academy of Art. Curiously, he remained unappreciated in the West until the 1970s. For even as films by Akira Kurosawa and Kenji Mizoguchi were winning numerous awards at major European film festivals in the 1950s, Japanese authorities withheld Ozu's films from international distribution on the theory the West could not possibly appreciate films so quintessentially Japanese. In retrospect, their reticence is perplexing. Virtually all of Ozu's films are shomin-geki (home dramas), studies of lower-middle-class family life. They address universal concerns, as film scholar Audie Bock noted, "the struggles of self-definition, of individual freedom, of disappointed expectations, of the impossibility of communication, of separation and loss brought about by the inevitable passages of marriage and death."
Watching Ozu is a unique experience. His films tend to elide key narrative developments, focusing on the characters' anticipation of and reaction to them. His camera is usually static, positioned close to the floor, and his complex use of space via camera placement can be vaguely disorienting. For years, conventional wisdom held that Ozu's editing was careless, when in fact he had pioneered a different set of conventions than classic Hollywood cinema. These five films, deeply moving and technically brilliant, reveal a true master of world cinema.
Curated by Jon Vickers and Michael Trosset.