Danny Glover: Actor, Producer, Humanitarian
Regrettably, Danny Glover has cancelled his trip to Indiana on September 17 due to unforeseen circumstances regarding his filming schedule. His visit was to include an appearance at
The Good Catholic
premiere at the Buskirk-Chumley Theater and two events at IU Cinema. Mr. Glover is incredibly disappointed to miss another chance to meet Bloomington fans and to engage with the good work of the Black Film Center/Archive, IU Cinema, and the Buskirk-Chumley Theater. All events will continue as scheduled except for his 1:00 p.m. on-stage conversation at IU Cinema, which has been cancelled. Mr. Glover hopes to return to Bloomington at a future date. For questions regarding
The Good Catholic
premiere, please contact the BCT Box Office at (812) 323-3020. For inquiries regarding the IU campus events, please contact IU Cinema at iucinema@indiana.edu or 812-855-7632.
Danny Glover is one of the most-acclaimed actors of our time, whose career spans more than 35 years and includes classics like Places in the Heart, The Color Purple, the Lethal Weapon series and the acclaimed To Sleep with Anger. In addition, Glover has produced numerous projects for film, television, and theater; among these are Good Fences, 3 AM, Freedom Song, Get on the Bus, Buffalo Soldiers, To Sleep with Anger, and Mooladé, as well as the series Courage and America's Dream. He has also been an ardent supporter of new indie voices and important small films, like The Good Catholic, which will be released in September 2017 with Glover in a key supporting role.
Since co-founding Louverture Films and acting as CEO, Glover has been a champion of independent films of historical relevance, social purpose, commercial value, and artistic integrity. Louverture partners with progressive filmmakers from around the world while proactively supporting the employment and training of cast and crew from communities of color in the United States. Some of the titles they have produced include Abderrahmane Sissako's Bamako, Africa United, Trouble the Water, Soundtrack for a Revolution, The Black Power Mixtape 1967–1975, The House I Live In, This Changes Everything, White Sun, and Apichatpong Weerasethakul's 2010 Cannes Palme d'Or winner Uncle Boonmee Who Can Recall His Past Lives and Cemetery of Splendour. Special thanks to Pigasus Pictures, John Armstrong, and Zachary Spicer.
The Good Catholic
All screenings of The Good Catholic will take place at the Buskirk-Chumley Theater.
Daniel (Zachary Spicer) is a young, idealistic priest who loves his work more than anything. While he struggles to find balance between the dueling philosophies of his mentors, Father Victor (Danny Glover), an old school, no nonsense traditionalist, and Father Ollie (John C. McGinley), a chain-smoking, carb-addicted Franciscan, Daniel's passion for his calling never waivers … until he meets Jane. The complicated and mysterious Jane (Wrenn Schmidt) introduces Daniel to an entirely different set of possibilities. As new bonds form and old ones are tested, Daniel must decide what his true calling really is, and whether he has the courage to answer it.
Previously in this series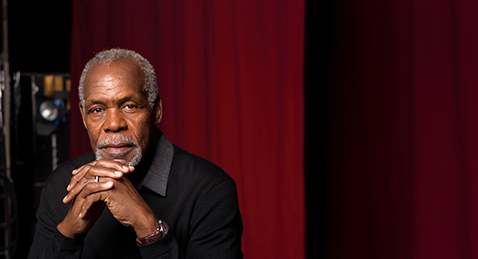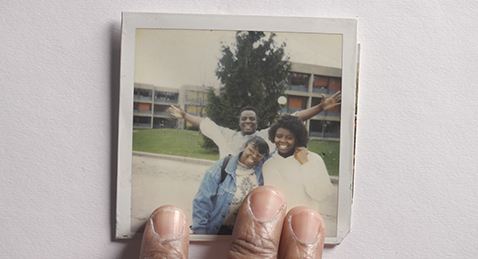 See past films in this series in our archive