Haifaa al-Mansour: Paving the Way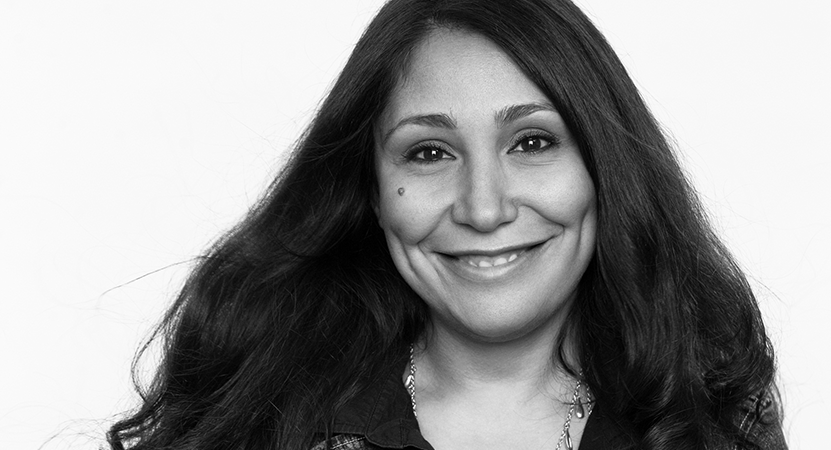 Unfortunately, due to complications in her filming schedule, Director Haifaa al-Mansour will no longer be able to join us in November. She will be joining us on December 13 instead.
Haifaa al-Mansour is the first woman filmmaker in Saudi Arabia and is regarded as one of its most significant cinematic figures. She studied comparative literature at the American University in Cairo and completed a master's degree from the University of Sydney. The success of her 2005 documentary Women Without Shadows influenced a new wave of Saudi filmmakers and made the issue of opening cinemas in the Kingdom front-page news. Wadjda, Al-Mansour's feature debut, is the first fictional feature film shot entirely in Saudi Arabia and the first by a woman director. The film received wide critical acclaim after its premiere at the 2012 Venice Film Festival and was selected as the first-ever Saudi Arabian entry for Best Foreign Language Film to the Academy Awards. Her follow-up films Mary Shelley and Nappily Ever After opened in 2017 and 2018, respectively. Haifaa al-Mansour is the first artist from the Arabian Gulf region to be invited to join the Academy of Motion Pictures Arts and Sciences.
Curated and programmed by Jon Vickers.
Additional Haifaa al-Mansour Films
Women Without Shadows
(2005) Directed by Haifaa al-Mansour
November 13 – 7 pm – Free, but reservations required*
*Screening takes place in the IU Libraries Screening Room (Wells Library 048). Reservations can be made at iub.libcal.com/calendar/screening-room.