IU Cinema 101: Get to Know Your Place for Film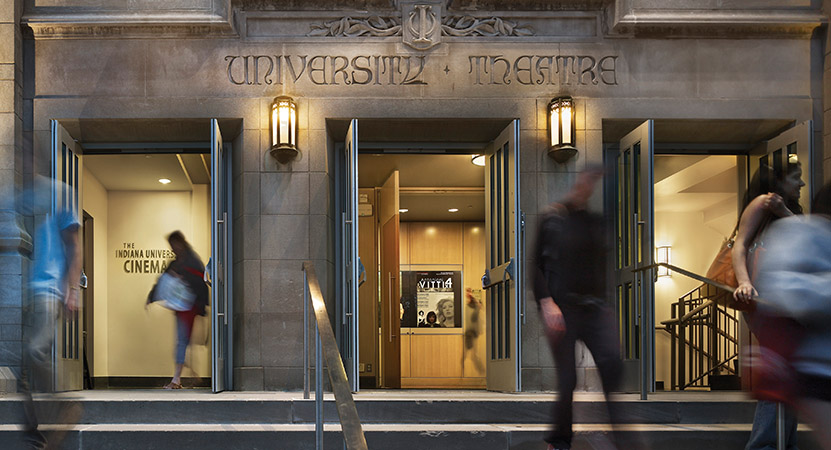 Indiana University Cinema is considered one of the nation's most prestigious movie houses, but we think of ourselves as Bloomington's arthouse cinema–your place for film—and we welcome everyone who enjoys movies! We present and examine the world's most entertaining, fascinating, and thought-provoking films, and we invite you to hear from the luminaries who created them. Our events will make you feel, grow, think, learn—and fall even more in love with film.
IU Cinema Numbers At-a-Glance through Academic Year 2019–20
312,627 tickets issued
2,925 public events presented
2,277 unique film titles screened
341 visiting filmmakers and scholars
52% free programming
49% programming with partnerships
$1,646,509 market value of free tickets issued
113 countries represented (of the 195 countries recognized by the United Nations in June 2020)
We hope you will participate in this series of events where we reveal what it takes to create and present transformative cinematic experiences for all!