Numa Perrier: The Politics of Pleasure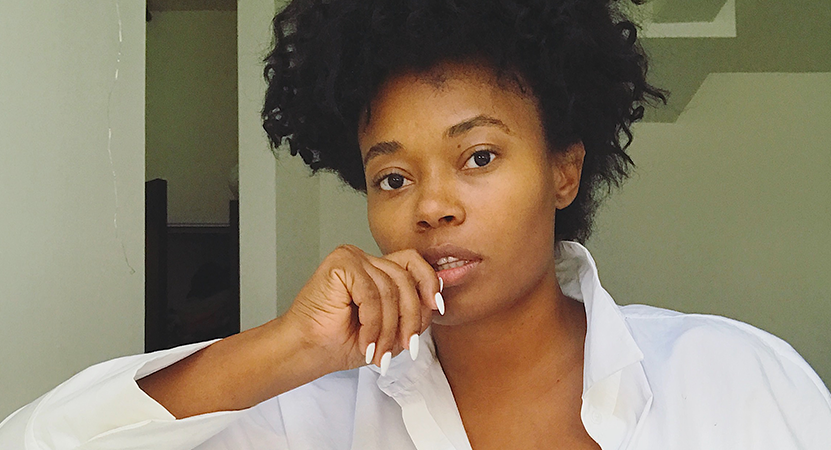 Born in Haiti and raised in "small town USA," Numa Perrier is an actress, filmmaker, and artist. Her feature-film directorial debut, Jezebel, premiered at SXSW 2019 (with three sold-out screenings), landing on The Hollywood Reporter's Critics Choice list and named by IndieWire as a must-see film at the festival. Perrier developed the script for Jezebel as part of the Tribeca Film Institute's Through Her Lens: The Tribeca Chanel Women's Filmmaker Program, which provides development and funding support to emerging U.S.-based female writers and directors.
Soon after SXSW, she joined the ranks of the all-female directing team on the fourth season of the television show Queen Sugar, which was created and executive produced by Ava DuVernay for the Oprah Winfrey Network. In 2011, Perrier co-founded the online platform Black&Sexy TV, an entertainment and lifestyle network focused on a young, progressive, Black audience, which featured early work from Lena Waithe and Issa Rae. Perrier has guest starred on Showtime's SMILF, in an acclaimed story arc about immigrants, and is currently in development on her follow-up feature, Blood Mother, via her boutique production arm, House of Numa.
These programs are presented as part of IU Cinema's Running the Screen: Directed by Women film and conversation series—a celebration of women filmmakers from across the globe throughout the month of September 2019. Support for the events in this series was provided by the IU Women's Philanthropy Leadership Council, Black Film Center/Archive, and the Jorgensen Guest Filmmaker Series.
Curated by Brittany D. Friesner and Numa Perrier in collaboration with Terri Francis of the Black Film Center/Archive.