The Best of FESPACO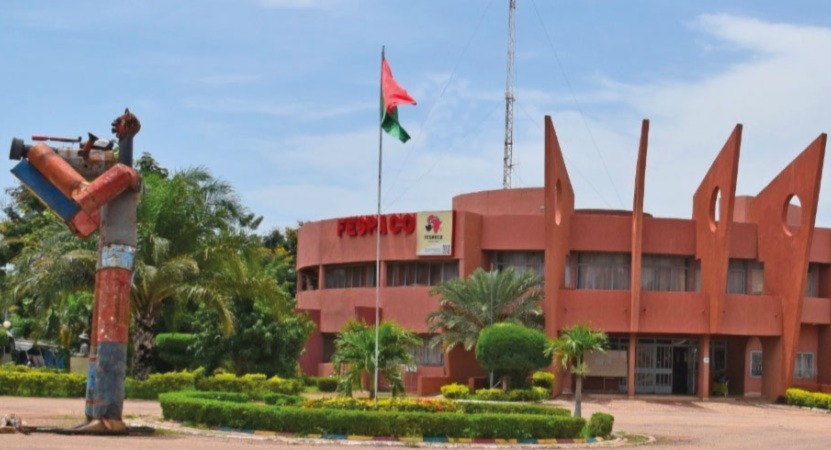 The Festival Panafrican du Cinéma de Ouagadougou—known as FESPACO—began in 1969 and, over the years, has grown into the largest and most prestigious film festival showcasing pan-African and African diasporic films. Held biannually in Ouagadougou, Burkina Faso, FESPACO is dedicated specifically to films by African and African diaspora directors. The longstanding mission of FESPACO is to uncover, archive, and reaffirm the representation of the peoples of the African continent and its global diaspora.
Despite the globally significant contributions of the festival, the cinematic and cultural traditions it champions are little known in the United States outside of small groups of scholars, experts, and audience constituencies. To counter this, and to regularize the cultural accessibility of pan-African and African diasporic cinema in the U.S. cultural landscape, IU Cinema, in conjunction with Black Camera: An International Film Journal and the Center for Documentary Research and Practice—and with support from the African Studies Program—are organizing a film and conversation series called Best of FESPACO in April 2023 here at IU Bloomington.
The event is inclusive of three dedicated film screenings, screening Q&A/talkback sessions, visiting filmmakers, a panel with experts in the field, and class visit/student workshops. All events will be free and open to the public.
PROGRAM SCHEDULE
Wednesday, April 12, 3pm, the Cook Center, Maxwell Hall; free, no ticket required | "I dared to make a film": A Tribute to the Life and Work of Safi Faye
Often called "the mother of African cinema," Senegalese filmmaker Safi Faye was the first African woman to direct a commercial feature film. Join visiting scholar Beti Ellerson for a conversation on Faye's revolutionary work and career, and its lasting impact on African filmmaking.
Beti Ellerson is the founder and director of the Centre for the Study of Research of African Women in Cinema. She is the author of Sisters of the Screen: Women of African on Film, Video, and Television and director of a documentary based on her book.
Thursday, April 13, 7pm, IU Cinema, free but ticketed | Rafiki & Pumzi screening
Featuring an introduction by Beti Ellerson and followed by a Q&A with Dr. Ellerson and Prof. Michael T. Martin (The Media School, Black Camera).
Thursday, April 20, 7pm, IU Cinema, free but ticketed | Caterpillars/Makongo screening
Featuring an introduction by IU doctoral student Claire Fouchereaux and followed by a Q&A with Prof. Joshua Malitsky (The Media School, Center for Documentary Research and Practice), Joseph Gaï Ramaka, and Prof. Eileen Julien.
Joseph Gaï Ramaka is a Senegalese director, screenwriter, and producer who has been a key figure in African film industries for more than 30 years. His film And What If Latif Was Right won Best Documentary Film Award at the Vues d'Afrique Festival – Montreal (2006). His work has screened widely, including at the Sundance Film Festival and the Toronto Film Festival. He established the New Orleans Afrikan Film Festival in 2007, and in 2013, he created Gorée Island Cinema, a space for encounters and cinematographic creations, which has presented the Gorée Cinema Festival since 2015.
Eileen Julien is Professor Emerita in Comparative Literature and French and Italian at IU. Her work focuses on literature and culture in Africa and the Americas, their historical and cultural ties and divergences, and the factors of colonialism, decolonization, and contemporary political and economic processes.
Friday, April 21, 1pm-2:45pm, virtual, free no ticket required | "The Future of African Filmmaking" panel and discussion
A panel discussion on the future of African filmmaking. Topics include fiction filmmaking on the continent, documentary filmmaking in the diaspora and on the continent, women in African filmmaking, and connecting audiences to continental and diasporic filmmaking. Featuring:
Gaston J.M. Kaboré. Kaboré is a pioneering and award-winning Burkinabé film director. For the last 18 years, he has run Imagine, an institute in Ouagadougou that trains professionals in the television and cinema industries.
Claire Diao. Diao is a French-Burkinabè film critic and distributor. She co-founded the Pan-African film critic magazine AWOTELE in 2015 and has been the CEO of the Pan-African film distribution company Sudu Connexion since 2016.
Jean-Marie Teno. Teno is a Cameroonian film director and filmmaker, primarily working in documentary film. He has been called "one of Africa's most prolific filmmakers" and his films have won awards at festivals all over the world.
Mahen Bonetti. Originally from Sierra Leone, Bonetti is the founder and executive director of African Film Festival, Inc. She has served on panels for FESPACO, the New York City Department of Cultural Affairs, the Schomburg Center for Research in Black Culture, and Africa's U.S. diplomatic offices, among others.
Moderated by Prof. Akinwumi (Akin) Adesokan, Associate Professor, Cinema and Media Studies, and Department of Comparative Literature, Indiana University
Friday, April 21, 7pm, IU Cinema, free no ticket required | Desrances screening