The Danish Girl
The Danish Girl
tells the story of Danish artists Lili Elbe, the first transgender individual to have sex reassignment surgery, and her wife, Gerda Wegener. Einar Wegener's transformation to Lili Elbe begins when Gerda asks her husband to model for a painting, dressed as a woman. This leads to Lili's realization of who is she and who she needs to be. Set in Danish society of the 1920s, the film subtly portrays the changes in Lili, and in Gerda, as they navigate a new reality.

The film's producer, Gail Mutrux, first visited IU in 2003 in preparation for the final script and the filming of Kinsey. Gail consulted often over the next 10 years with Kinsey Institute faculty on transgender and historical sexology as the script for The Danish Girl evolved, often referencing the Kinsey Institute library's transgender archives.

David Ebershoff's debut novel, The Danish Girl, won the Lambda Literary Award, and the film adaptation stars Academy Award®-winner Eddie Redmayne and is directed by Academy Award®-winning director Tom Hooper. His most recent novel is the bestseller The 19th Wife, which was made into a television movie that has aired around the globe. His books have been translated into 25 languages to critical acclaim. Ebershoff has appeared twice on Out Magazine's annual Out 100 list of influential LGBT people. He teaches in the graduate writing program at Columbia University and for many years was an editor at Random House. Originally from California, he lives in New York City.

This screening is sponsored by the Kinsey Institute, School of Public Health–Bloomington, College Arts & Humanities Institute, The Media School, GLBT Student Support Services, the departments of Sociology and Gender Studies, and IU Cinema. Producer Gail Mutrux and Author David Ebershoff are scheduled to be present.
Previously in this series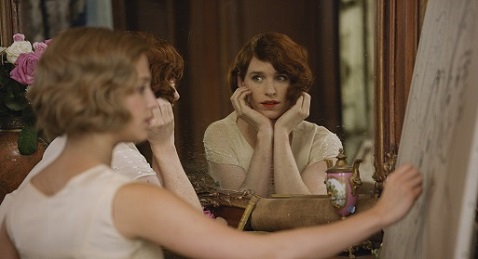 See past films in this series in our archive