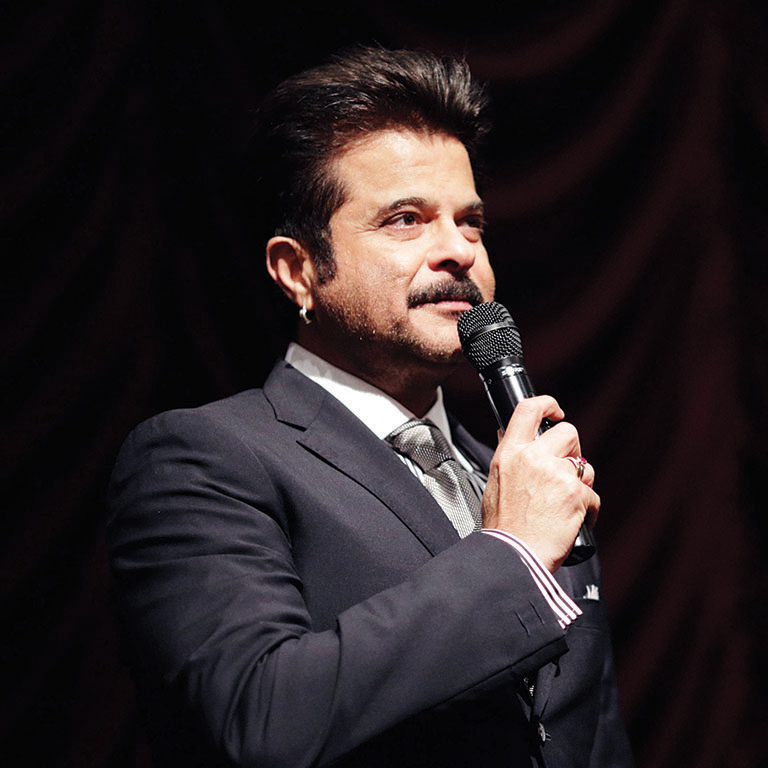 Anil Kapoor
Best known to American film audiences as the crooked game show host in Slumdog Millionaire, Anil Kapoor is an Indian actor and producer who has appeared in dozens of Bollywood films. In his home country, he is known as "Mr. India," based on his leading role in a 1987 cult classic of the same name, where Kapoor portrays a poor, selfless man who takes orphans into his home. He faces many obstacles until he discovers a gadget that can make him appear invisible. With the help of the device, he becomes a superhero who saves not only the children, but his entire country. The film became India's first superhero movie and propelled Kapoor to stardom.
His career has spanned more than 40 years as an actor, and have earned him countless acting awards, including two National Film Awards and six Filmfare Awards in various categories. Kapoor's first role in an international film was in Danny Boyle's 2008 Academy Award-winning film Slumdog Millionaire, for which he shared the Screen Actors Guild Award for Outstanding Performance by a Cast in a Motion Picture.
Anil Kapoor's visit is sponsored by the Office of the President of Indiana University, Dhar India Studies Program and IU Cinema. Special thanks to Michael Dodson, Nancy Clensy and Ilana Rossein.