This screening includes
CANCELLED: Lucien Castaing-Taylor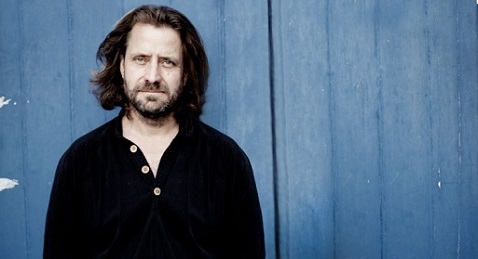 Date and time:

Tues, Feb 16, 2016,

From

3–3:00 pm

Cost:

Free
Get tickets
Series: Jorgensen Guest Filmmaker Series, Documentary and the Senses: Lucien Castaing-Taylor
About CANCELLED: Lucien Castaing-Taylor
Genres:
CANCELLED: Lucien Castaing-Taylor will not be in attendance at IU Cinema screenings.
Due to unforeseen circumstances, documentary filmmaker Lucien Castaing-Taylor will not be attending screenings at Indiana University Cinema this February, as previously scheduled. We are working at this time to reschedule his visit for a future semester. Though we are disappointed that he will not be in attendance, we are excited to still be able to share his work with our audiences.



All films in the February film series will be screened as planned, without the filmmaker in attendance.

Professor of Visual Arts and Anthropology and director of the Sensory Ethnography Lab at Harvard University, Lucien Castaing-Taylor is an anthropologist whose work seeks to conjugate art's negative capability with an ethnographic attachment to the flux of life. Castaing-Taylor and Véréna Paravel, his frequent collaborator, are currently at work on various installations set in the middle of the Atlantic Ocean, as well as forthcoming projects in Japan. Earlier film works include
Leviathan
(with Paravel), a film about humanity and the sea; and
Sweetgrass
(with Ilisa Barbash), an unsentimental elegy to both the American West and the 10,000 years of uneasy accommodation between post-Paleolithic humans and animals. His work is in the permanent collection of New York's Museum of Modern Art and the British Museum and has been exhibited at the Tate, Centre Pompidou, MoMA, Whitney Museum of American Art, Berlin Kunsthalle, PS1, Whitechapel Gallery, and London's Institute of Contemporary Arts. His films and videos have screened at Berlin, Locarno, New York, Toronto, and other film festivals.
Additional screenings of this film