This screening includes
Best of CatVideoFest: Creature Comforts Edition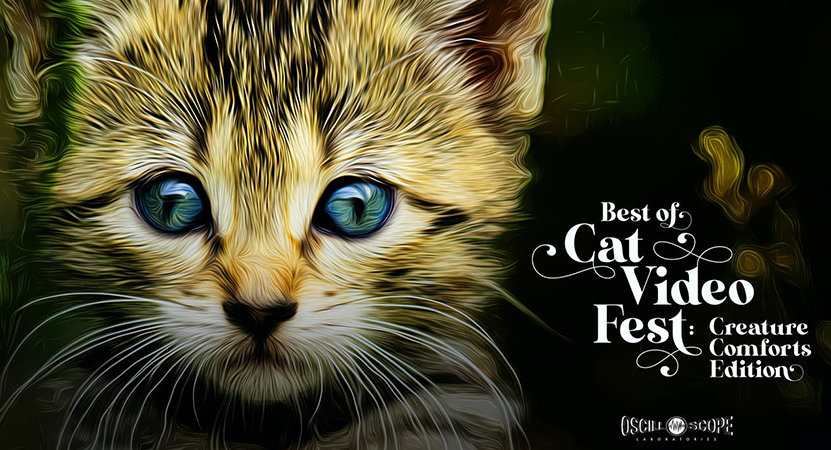 Date and time:

Fri, April 10 - Sun, May 10
2020,

From

12:00 am–11:58 pm

Runtime:

23 hr 58 min

Cost:

Virtual Ticket, streaming
Get Virtual Tickets
$4–$7 Virtual Ticket (suggested donation). A percentage of the proceeds from this streaming engagement will directly support IU Cinema.
Pricing for the Best of CatVideoFest is on a sliding scale with a minimum donation of $0.99. We are suggesting a $4–$7 donation range for each virtual ticket purchased to our streaming of this program in line with our usual ticket pricing. Proceeds will be split 75% to IU Cinema and 25% to Oscilloscope.
Once you have purchased the program, it's yours to watch whenever you feel like it and for as many times as you would like. Best of CatVideoFest will be available for purchase from Friday, April 10, through Sunday, May 10.
Suggested for all ages.
Series: IU Cinema Virtual Screening Room