Virtual Event
This screening includes
Whose Streets?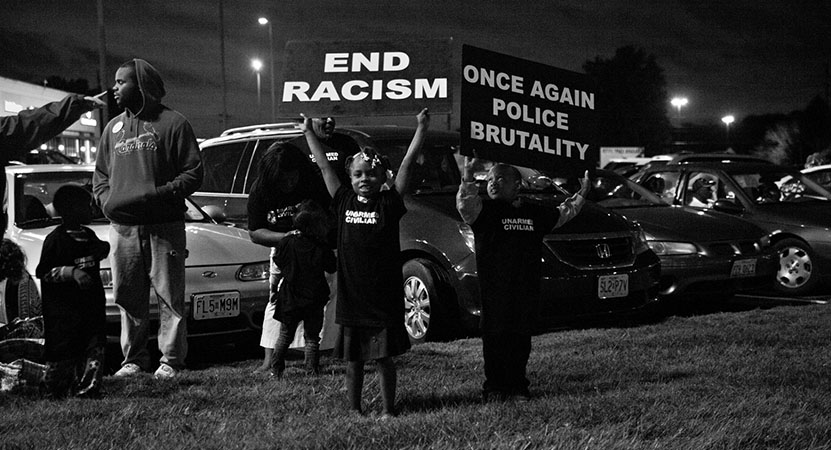 Date and time:

Fri, Sept 11, 2020,

From

7–8:30 pm

Runtime:

1 hr 30 min

Cost:

Free, no ticket required
Themester 2020: Democracy
This fall, the College of Arts and Sciences' Themester explores the theme "Democracy." Coinciding with fall 2020's U.S. presidential election, Themester 2020 engages in a global interdisciplinary debate about the role and future of democracy with over two dozen undergraduate courses and numerous public activities and events throughout the fall semester. Themester at IU Cinema presents a thought-provoking sample of films that depict or interpret facets of democracy such as public discourse, civic engagement, and electoral politics, and the forces that counter or corrupt them. This partnership is supported through IU Cinema's Creative Collaborations program.
The screening is sponsored by the College of Arts and Sciences, Center for Research on Race and Ethnicity in Society (CRRES), and IU Cinema.
Join us for a virtual film introduction, film screening, and interactive Q&A with Themester 2020: Democracy. Be sure to download the free online meeting platform Zoom to your computer or phone to be able to access this virtual event and sign up to join the September 11 Zoom event via this link.
Participating in this event are:
Martin Law, Communication and Culture, BlackLivesMatter Bloomington
Freya Thimsen, English and Gender Studies
Rasul Mowatt, American Studies and Geography
Micol Seigel, American Studies and History
Abby Ang, English
Andrea Sterling, African American and African Diaspora Studies
Leah DeRae, Indy10 Black Lives Matter
You will be able to stream the film at no charge through September 13 to the device of your choosing. Only those registered for the Zoom event will have access to the film.