This screening includes
The Ghost and Mrs. Muir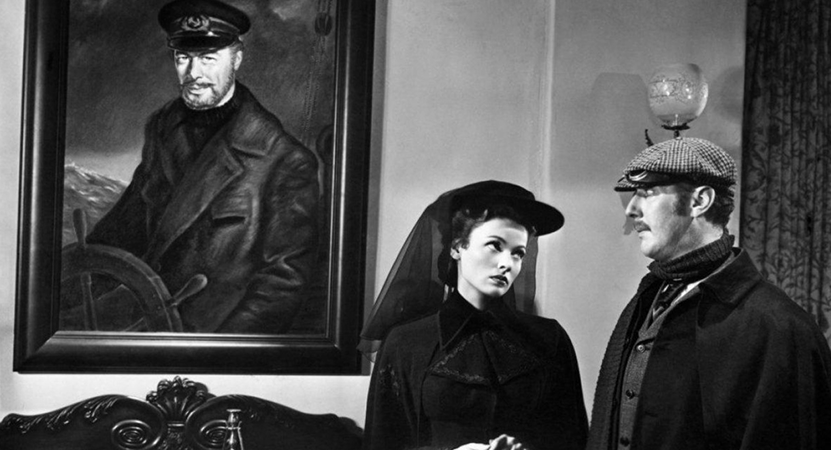 Date and time:

Sun, Sept 26, 2021,

From

1–2:44 pm

Runtime:

1 hr 44 min

Cost:

$4
Get tickets
Please note:
Masks are required for all attendees and Cinema staff at indoor events, per current Monroe County health and safety guidelines.
Due to our limited screening schedule and currently reduced seating capacity, we strongly encourage patrons to buy tickets online in advance to avoid getting sold out.
No standby or late seating.
Sunday Matinee Classics: A Century of Tierney
With an ethereal beauty that often overshadowed her sensitive and haunting work, Gene Tierney consistently crafted performances that still enchant audiences 101 years after her birth on November 19, 1920. The film series A Century of Tierney celebrates this oft-overlooked actress by looking at five films that demonstrate the spellbinding artistry she left behind.
One of the biggest stars of the '40s and '50s, Tierney was a New York debutante who fought to pursue acting rather than follow her family's desire to marry wealthy. Two weeks after her breakthrough on Broadway, she was offered a contract at 20th Century-Fox where she made her film debut opposite Henry Fonda in The Return of Frank James (1940). For the next few years, Tierney gained momentum at the box office until she was forever immortalized as Laura Hunt, the striking young woman whose murder propels the delectable noir Laura (1944). Audiences became captivated by Tierney, who again proved her incredible skill when she portrayed Ellen Berent, the obsessive femme fatale of Leave Her to Heaven (1945). With her unwavering gaze and cold intensity, Tierney made Ellen into her crowning achievement.
Tierney's ability to embody characters whose vulnerability and romanticism masked their steely strength reflected her own personality, which stemmed from a lifetime of tragedies, such as when she contracted German measles from a fan early in her first pregnancy, causing her daughter to be born severely mentally disabled as well as partially blind and deaf. Almost a decade later, Tierney began to experience paranoia and hallucinations. She was committed to two sanitariums, enduring cruel conditions and 32 treatments of electroshock therapy until finally finding the care she needed at the Menninger Clinic in Kansas. Despite the stigma around mental health at the time, Tierney talked openly about her struggles with manic depression in the press and her 1979 autobiography. She would make only four films in the 1960s before retiring to live a quiet life until her passing in 1991.
Curated by Brittany D. Friesner and Michaela Owens.
Series: Saturday Matinee Classics