Home Is Where the Heart Is: Black Cinema's Exploration of Home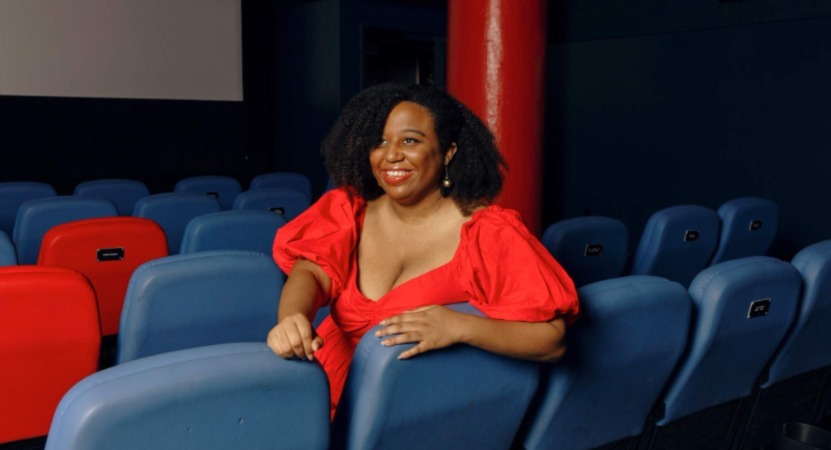 IU Cinema is thrilled to have Maya Cade with us throughout September as our guest programmer-in-residence. Maya is the creator and curator of Black Film Archive and a scholar-in-residence at the Library of Congress. The Black Film Archive—a register of Black films from 1915 to 1979 that are available to stream online—is a living, breathing, publicly accessible archive of Black film history, craft, and storytelling.
Maya has curated five programs—each comprised of a special introduction, short film, and feature presentation—that help to inaugurate the next phrase of her archive project, focused on films made in 1979 and after. This series, Home Is Where the Heart Is: Black Cinema's Exploration of Home, is an expansive look into the many mutations of the idea of "home."
"Over the past two years, our homes have become the office, the gathering spot, and most importantly, a place of refuge from the world as we face the unrelenting unknown of our current condition. This moment is in lockstep with what Black cinema has expressed about home across time. Through visions of family, ancestry, queerness, body, and transition, my program "Home is Where the Heart Is: Black Cinema's Exploration of Home" is a survey of home as a place to experience the range of what life offers and a place to be sheltered from it. I am honored to be sharing this program with the rich film community at the Indiana University Cinema." — Maya Cade
Maya's film programming will be augmented by a display of archival holdings from IU's Black Film Center & Archive in the Cinema's lower lobby and a Jorgensen Guest Filmmaker conversation with Isabel Sandoval, award-winning filmmaker (Señorita, Aparisyon, and Lingua Franca) and past IU Cinema Jorgensen guest, on September 30 at 7pm.
This program is generously supported by the Women's Philanthropy Leadership Council, the Black Philanthropy Circle, the Department of African American & African Diaspora Studies, the IU Black Student Union, IDS' Black Voices, Bloomington High School South's Black Culture Club, and IU Cinema's Jorgensen Guest Filmmaker Series.
A commemorative booklet of Maya Cade's visit and her series, including a transcription of her Jorgensen program, can be found here.