Kris Rey: Following Wanderlust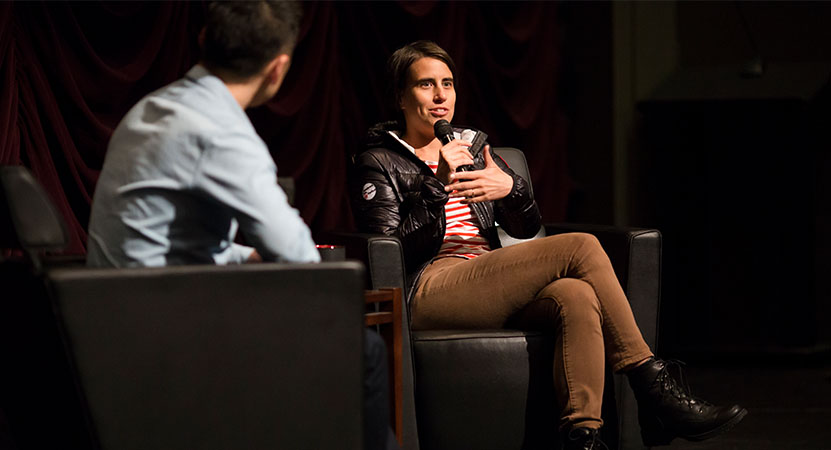 Kris Rey launched her filmmaking career as a documentarian studying at Southern Illinois University. Eventually focusing her career on narrative film, Rey's documentary roots are still evident through her naturalistic storytelling techniques and fondness and propensity to work with non-actors alongside seasoned acting talent.
Her first feature—It was great, but I was ready to come home—tracks the journey of two best friends traveling in Costa Rica. The film had its world premiere in 2009, playing in competition at SXSW, where it was nominated for Best Narrative Feature. She followed up with her next feature, Empire Builder (2012), and the short film Baby Mary (2014).
Rey's third feature Unexpected premiered in competition at the 2015 Sundance Film Festival and was nominated for the Dramatic Grand Jury Prize. The film also earned Rey a nomination for the SXSW Gamechanger Award. Her latest feature, I Used to Go Here, was scheduled to have its world premiere at SXSW 2020 and was released theatrically and in virtual cinema in summer 2020.
Rey also frequently appears in front of the screen, most recently with a small role in First Man (2018). She also appeared in Hannah Takes the Stairs (2007), Happy Christmas (2014), The Sacrament (2013), and Joshy (2016), among many other television and film projects.
In additional to SXSW and Sundance, Rey's work has screened at the Chicago International Film Festival, the American Film Festival, and the Sarasota Film Festival. She previously visited IU Cinema in 2016.
Rey lives and works in Chicago and teaches film production at Northwestern University.
Her latest feature film I Used to Go Here is available in IU Cinema's Virtual Screening Room September 24–October 3.
Curated by Brittany D. Friesner.