This screening includes
3 Women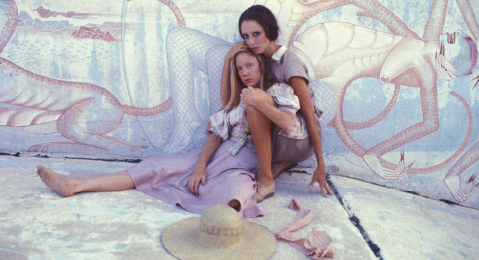 Date and time:

Sat, March 24, 2018,

From

3–5:04 pm

Runtime:

2 hr 4 min

Cost:

$4 all tickets.
Get tickets
5x Robert Altman: From the Margins to the Center
Born in Kansas City, Mo. in 1925, filmmaker Robert Altman was older than the 'Movie Brats' (e.g., Martin Scorsese, Francis Coppola, Steven Spielberg, George Lucas) with whom he defined American cinema in the 1970s. He also brought a markedly different, idiosyncratic perspective to his work. Altman's life experiences included distinguished service as a bomber pilot who flew more than 50 missions during World War II. His 'film school' was directing industrial documentaries in his hometown after the war, followed by years of toiling in Hollywood on episodes of television shows like Combat! and Bonanza.
Altman's fortunes changed when he scored an unexpected box-office success with the original 1970 feature-film version of M*A*S*H. That movie set the tone for his dark-humored, antiestablishment, politically engaged body of work. His innovative technical achievements included a multilayered sound design that emphasized overlapping dialogue and a panning, zooming visual sensibility that focused on characters along the margins of the frame as much as those at the center. Up to his death in 2006, Altman applied his singular style to a variety of genres over an astonishingly prolific career. He was an original whose movies are like no other. Special thanks to Craig Simpson.
Series: 5X Series