This screening includes
Ivan the Terrible, Part I
and
Ivan the Terrible, Part II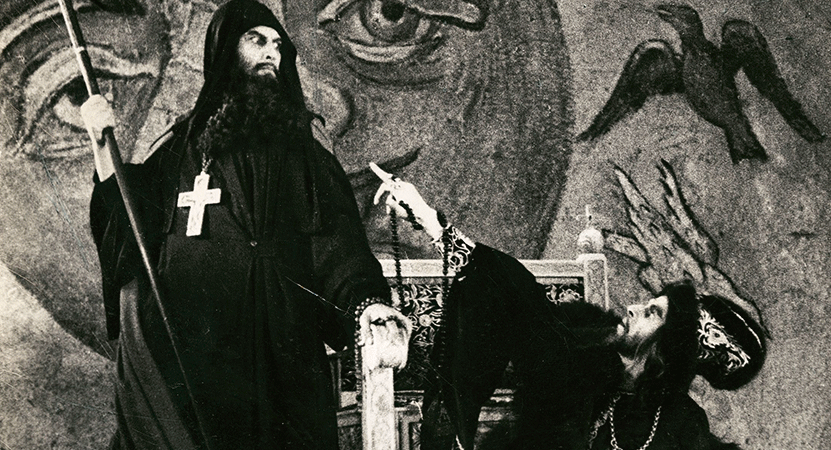 Date and time:

Sun, Nov 10, 2019,

From

4–7:03 pm

Runtime:

3 hr 3 min

Cost:

Free, but ticketed
There will be an intermission between Parts I & II.
President's Choice: Sergei M. Eisenstein
Considered the 'Father of Cinematic Montage', there are few filmmakers whose work has impacted the language of film like Sergei Eisenstein. He came to filmmaking after serving as an engineer in the Red Army and later directing plays, where he was introduced to theories of conditioned spontaneity and the 'montage of attractions,' which would influence his film work. Though he made films for the common man, his use of metaphor, symbolism, and 'intellectual montage' was rejected by the masses. In addition to his films, his writings would also influence theories on film language and the power of moving images to create abstract ideas and dialogue throughout the 20th century. These four films provide a brief introduction to his work, spanning his four creative decades. This series is supported by the Michael A. McRobbie President's Choice Film Series Fund.
Curated by IU President Michael A. McRobbie.
Series: Michael A. McRobbie's Choice