Cancelled
This screening includes
All That Heaven Allows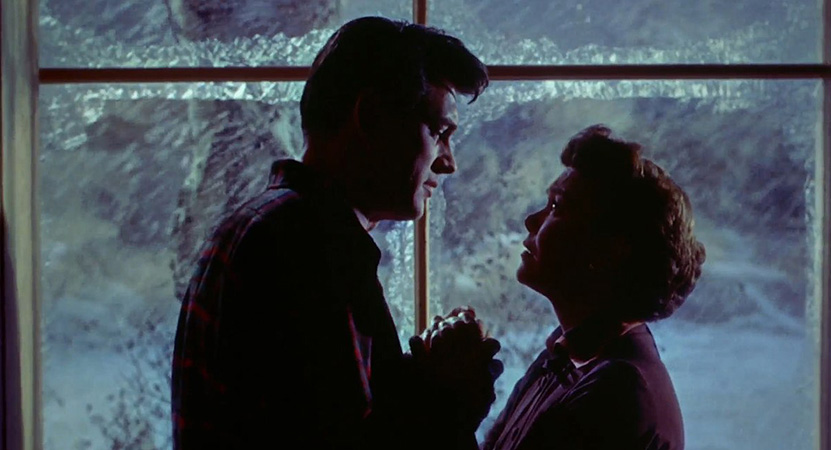 Date and time:

Thurs, Feb 3, 2022,

From

7–8:29 pm

Runtime:

1 hr 29 min

Cost:

$4
Get tickets
Cancelled Due to Severe Weather
Please note:
Masks are required for all attendees and Cinema staff at indoor events.
Due to our limited screening schedule and currently reduced seating capacity, we strongly encourage patrons to buy tickets online in advance to avoid getting sold out.
No standby or late seating.
5X Douglas Sirk: Magnificently Obsessed
Born Hans Detlef Sierck in Germany on April 26, 1897, Douglas Sirk's career began on the German stage in 1922 when he substituted for a director who had become ill during a production of Bahnmeister Tod. When the play was a triumph, Sirk was, in his own words, "lost to the theatre," helming many plays in addition to painting, publishing a German translation of various Shakespeare sonnets and plays, working as a film set designer, and publishing his own writing. By the 1930s, he started to direct short and feature films until his politics and his Jewish wife forced them to leave Nazi Germany in 1937.
After arriving in the United States, Sierck changed his name to Douglas Sirk and signed a contract with Columbia Pictures, where he dabbled in many genres, most notably film noir (Lured; Shockproof; Sleep, My Love; Thunder on the Hill), musicals (Slightly French, Meet Me at the Fair), and comedy (Week-End with Father, Has Anybody Seen My Gal?). Sirk's breakthrough, however, didn't come until the 1950s when he made a string of visually stunning, heart-wrenching melodramas for Universal-International Pictures: Magnificent Obsession, All That Heaven Allows, Written on the Wind, There's Always Tomorrow, Battle Hymn, The Tarnished Angels, and Imitation of Life. Drenched in lusty reds, vivid blues, soft pinks, and bright yellows, Sirk's virtuosity with Technicolor has yet to be matched, while the performances he pulled from stars like Jane Wyman, Rock Hudson, and Dorothy Malone remain iconic to this day.
In spite of the success of Imitation of Life, Sirk retired from filmmaking at the height of his career in 1959 and returned to Europe, where he died in 1987. Although his films were often commercially successful, many critics sneered at the director, whose work revolved around complex female characters, stifling domesticity, overwhelming emotions, and a heightened sense of reality. Speaking about the "craziness" inherent in his films' incredulous plots, Sirk defended it, remarking, "There is a very short distance between high art and trash, and trash that contains the element of craziness is by this very quality nearer to art." Since the late '50s, critics like Andrew Sarris and Roger Ebert and filmmakers like Rainer Werner Fassbinder, Todd Haynes, Wong Kar-wai, John Waters, Kathryn Bigelow, and David Lynch have argued for the importance of Sirk and his highly stylized, richly symbolic critiques of the materialism and hypocrisy of American society, as well as his glossy yet profound depictions of romance.
Curated by Brittany D. Friesner and Michaela Owens, in collaboration with Caleb Allison.
Series: 5X Series