This screening includes
Pygmalion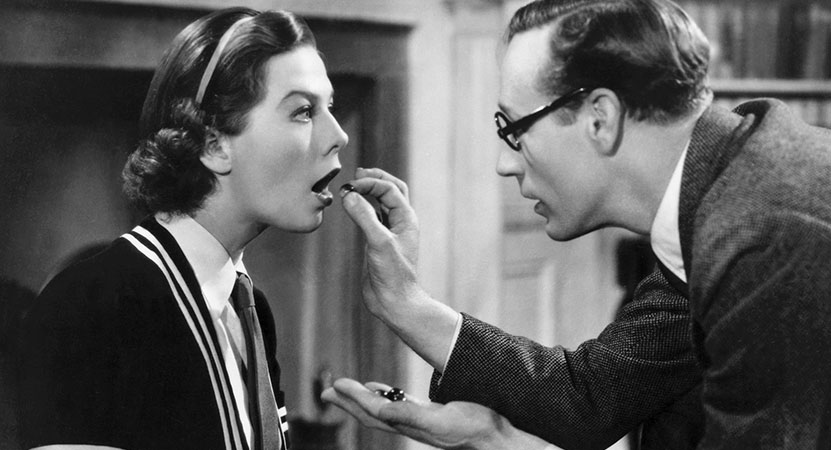 Date and time:

Wed, May 5 - Wed, May 19
2021,

From

12:03–1:39 am

Runtime:

1 hr 36 min

Cost:

Free, no ticket required
Join us for a special free virtual cinema engagement.
You will be able to stream the film to the device of your choosing via a link and password which will only be provided through our Weekly Email. You must be subscribed to our Weekly Email to receive the film's link and password.
We're working with our film distribution friends at Janus Films to bring you the film Pygmalion. IU Cinema is offering a limited number of complimentary passes to see the film on a first-come-first-served basis.
This screening is supported by the Grafton Trout Fund for IU Cinema.
Any Day Matinee Classics: Make 'Em Laugh
This semester, Sunday Matinee Classics will be Any Day Matinee Classics as we bring you a slate of black-and-white comedic gems that you can enjoy whatever day of the week you want. These four films invite you to giggle at the divine silliness of Charlie Chaplin and his dinner-roll dance, marvel at the remarkable daredevilry of Harold Lloyd and Buster Keaton, and bask in the sparkling elegance of Leslie Howard and Wendy Hiller's battle of the sexes. Wildly innovative and overwhelmingly funny, these films transform slapstick and wit into an art that is both sophisticated and sidesplitting.
Curated by Michaela Owens and Brittany D. Friesner.
Series: IU Cinema Virtual Screening Room, Saturday Matinee Classics