This screening includes
Working Girls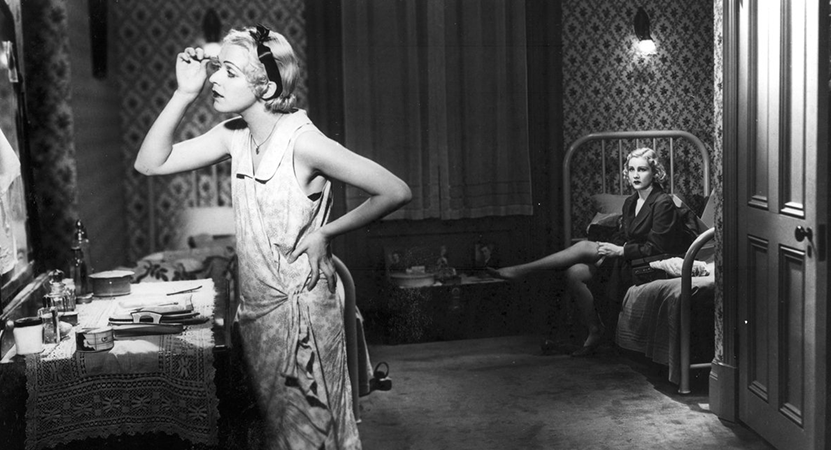 Date and time:

Sun, Sept 29, 2019,

From

1–2:17 pm

Runtime:

1 hr 17 min

Cost:

$4
5X Dorothy Arzner: A League of Her Own
Born in San Francisco in 1887, Dorothy Arzner grew up in Los Angeles as the daughter of a restauranteur whose business was frequented by countless famous actors, including Sarah Bernhardt, Mary Pickford, and Douglas Fairbanks. She first pursued the study of medicine in college, but after a few summers spent working in a surgeon's office, Arzner shifted her career aspirations. She began in Hollywood as a script typist for Famous Players-Lasky Corporation—which would become Paramount Studios—and within six months transitioned to editor at Realart Studios, a Paramount subsidiary. She edited 52 films at Realart before Paramount tapped her to edit the Rudolph Valentino vehicle Blood and Sand, which also gave her the opportunity to direct some uncredited reshoots. Her work on this film caught the eye of director James Cruze, with whom Arzner worked as a writer and editor on several features.
In 1927, she was offered her first directing job, Fashions for Women, and went on to direct 15 feature films throughout the 1930s and 1940s with some of the biggest movie stars, including The Wild Party (1929) with Clara Bow, Honor Among Lovers (1931) featuring Claudette Colbert, Craig's Wife (1936) led by Rosalind Russell, and The Bride Wore Red (1937) starring Joan Crawford.
Arzner's films flew in the face of what was considered "women's film" at the time. She offered portrayals of strong-willed, independent woman protagonists whose lives challenged early 20th century stereotypes and traditional sexual roles. Arzner herself defied convention, choosing to wear suits rather than gowns, and, although a relatively private person, she never hid her sexual orientation. She maintained a 40-year relationship with dancer and choreographer Marion Morgan, who crafted some of the dancing sequences in Arzner's films, including Dance, Girl, Dance (1940).
A remarkable pioneering force in Hollywood's golden age, Arzner's prolific career from 1919 to 1943 spanned the transition from the silent era to talkies. She was the first woman to join the Directors Guild of America in 1933 and remained its only woman member until another trailblazer, Ida Lupino, joined its ranks in 1950. To this day, Arzner remains one of the most prolific women studio directors in American cinema.
Curated and programmed by Brittany D. Friesner.