Sold out
This screening includes
Dark Waters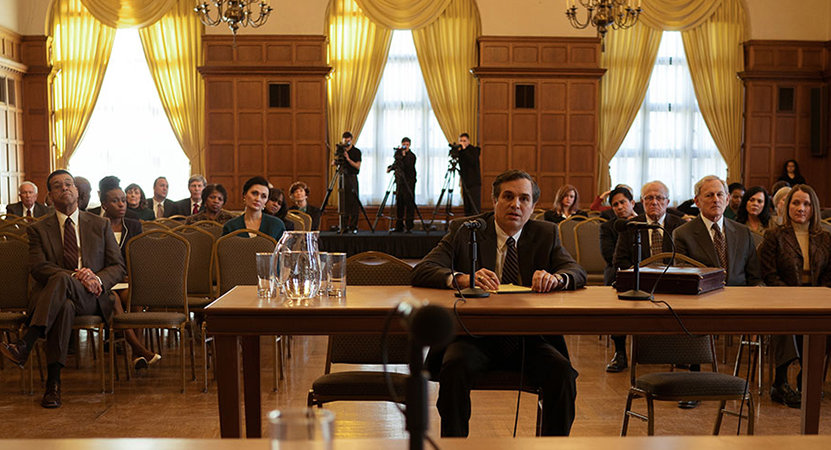 Date and time:

Tues, Oct 26, 2021,

From

7–9:06 pm

Runtime:

2 hr 6 min

Cost:

Free, but ticketed
Get tickets
All tickets have been distributed for this event. There will be no standby line for this sold-out screening. Lawyer Rob Bilott is scheduled to be present for an introduction.
Please note:
Masks are required for all attendees and Cinema staff at indoor events, per current Monroe County health and safety guidelines.
Due to our limited screening schedule and currently reduced seating capacity, we strongly encourage patrons to buy tickets online in advance to avoid getting sold out.
No standby or late seating.
For those interested in hearing Rob Bilott speak, we encourage you to attend the talk and Q&A "Dark Waters: A Conversation with Environmental Lawyer Rob Bilott" prior to our screening of the film. The talk and Q&A event takes place at 5 pm in the Paul. H. O'Neill Graduate Center.
Themester 2021: Resilience
This fall, the College of Arts and Sciences' Themester explores the theme of "resilience." Impacted by existential challenges such as the current global pandemic, climate change, and increasingly intense and more frequent natural disasters, the foundations of human and ecological communities are vulnerable. How can humans and other species survive and thrive? This Themester 2021 engages in a discussion of these disturbances and the responses to them. This partnership is supported through IU Cinema's Creative Collaborations program.
Curated by the Themester: Resilience faculty and student committee in the College of Arts and Sciences, with support from IU Cinema. The screening is sponsored by the College of Arts and Sciences and IU Cinema.
Series: Themester